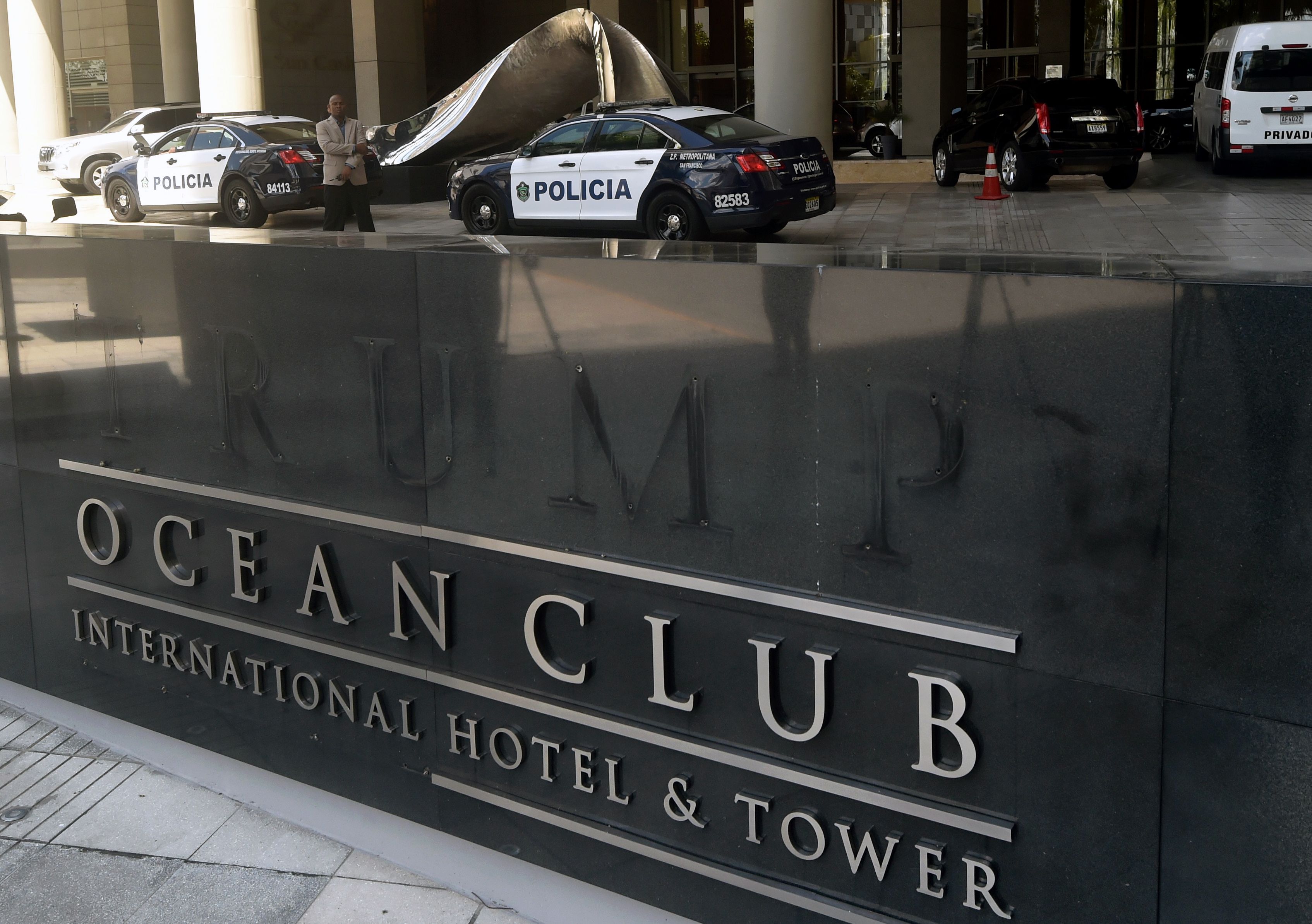 The Trump Organization wants the president of Panama to personally intervene in a court battle on behalf of President Donald Trump's business interests.
Here's how the story begins.
The Trump Organization used to have a hotel in Panama. For unknown reasons, the Trump brand has soured in recent months and the hotel's manager, Orestes Fintiklis, moved to cut ties alleging mismanagement and decreased revenue. The Trump Organization squealed like a very stuck pig but lost the ensuing court battle.
The Trump International Hotel in Panama City eagerly shrugged off its own past and a new placard quickly arose. Guests would now be welcomed to the Bahia Grand Panama. Same location, similar fixtures, different name–and none of the recently-acquired stench from Manhattan's most famous Yanqui.
Then things got really interesting.
According to the Washington Post, on March 22, the Trump Organization outright asked for executive meddling into Panama's independent judicial system. (Much like the United States, Panama's Constitution envisions three "separate" branches of government.)
Attorneys with the Panama-based law firm of Britton and Iglesias penned a Spanish-language letter to Panamanian President Juan Carlos Varela to "urgently request your influence in relation to a commercial dispute regarding the Trump hotel." The letter continues:
We appreciate your influence in order to avoid that these damages are attributed not to the other party, but to the Panamanian government…This situation is currently before the courts, but it has repercussions for the Panamanian state, which is your responsibility.
To be clear, Trump's attorneys did not explicitly request specific action from Varela. Instead, the letter asserts that the Trump Organization has been treated so poorly by Panama's courts that this alleged treatment rises to the level of a treaty violation between the United States and Panama–a reference to the Panama Bilateral Investment Treaty, which was signed in 1982.
Got that? Attorneys employed by the U.S. president's family business are currently suggesting that an unfavorable court decision for the U.S. president's business interests just might be a legally cognizable treaty violation requiring executive interference. The compounded implication here is that if Varela doesn't intervene on Trump's behalf, it could have "repercussions for the Panamanian state."
Trump's attorneys say the request is routine and definitely not untoward. But not everyone is quite convinced.
Panama's foreign secretary, Isabel de Saint Malo, dismissed the request while highlighting the unusual nature of the ask. She said, in comments to the Associated Press, "It is a letter that urges Panama's executive branch to interfere in an issue clearly of the judicial branch. I don't believe the executive branch has a position to take while the issue is in the judicial process."
Danielle Brian, executive director of the Project on Government Oversight, said, in comments to AP, "This could be the clearest example we've seen of a conflict of interest stemming from the president's role as head of state in connection with other countries and his business interests."
[image via RODRIGO ARANGUA/AFP/Getty Images]
Follow Colin Kalmbacher on Twitter: @colinkalmbacher
Have a tip we should know? [email protected]