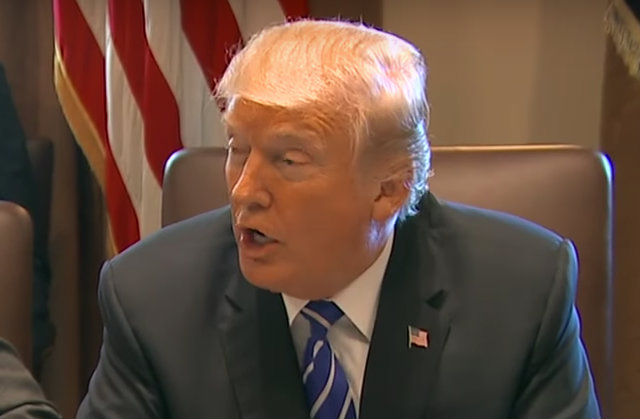 President Donald Trump is finally closing his charity organization, but he can't quite wrap it up just yet. The New York Attorney General's Office is still investigating The Trump Foundation for self-dealing.
"As the foundation is still under investigation by this office, it cannot legally dissolve until that investigation is complete," AG spokesperson Amy Spitalnick told NBC in a Monday report.
The outlet broke the news that the organization is preparing for the beginning of the end. Trump promised in December to shut it down in order to squash conflict of interest problems.
"The Foundation continues to cooperate with the New York Attorney General's Charities Division, and as previously announced by the President, his advisers are working with the Charities Division to wind up the affairs of the Foundation," a Foundation spokesperson told NBC. "The Foundation looks forward to distributing its remaining assets at the earliest possible time to aid numerous worthy charitable organizations."
The Trump Foundation hasn't collected money since New York AG Eric Schneiderman ordered them in October 2016 to stop.
[Screengrab via CNN]
Have a tip we should know? [email protected]