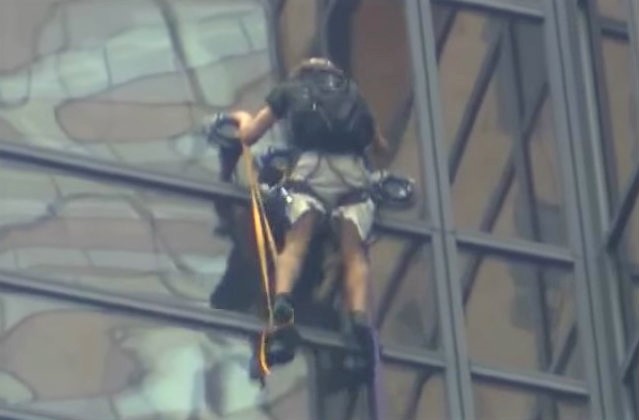 On Monday, the guy who climbed Trump Tower in New York City last year pleaded guilty to charges.
Stephen Rogata, the VA teen who climbed Trump Tower facade this past summer using suction cups has pleaded guilty

— Aaron Katersky (@AaronKatersky) February 27, 2017
NEW: Man who scaled Trump Tower last summer has pleaded guilty to reckless endangerment and disorderly conduct charges – @AaronKatersky pic.twitter.com/wJaKg0tcg1

— ABC News (@ABC) February 27, 2017
Rogata climbed to the 21st floor back in August before he was dragged into the building and arrested. He was originally booked on reckless endangerment and criminal trespass charges in a Manhattan criminal court. Allegedly, he said he wanted to give some sort of important message to then-candidate Donald Trump.
The plea deal has been in the works since at least December. The NY Daily News reported that Rogata's been undergoing psychiatric treatment and going to school since the arrest. LawNewz.com has reached out to him for comment.
Have a tip we should know? [email protected]