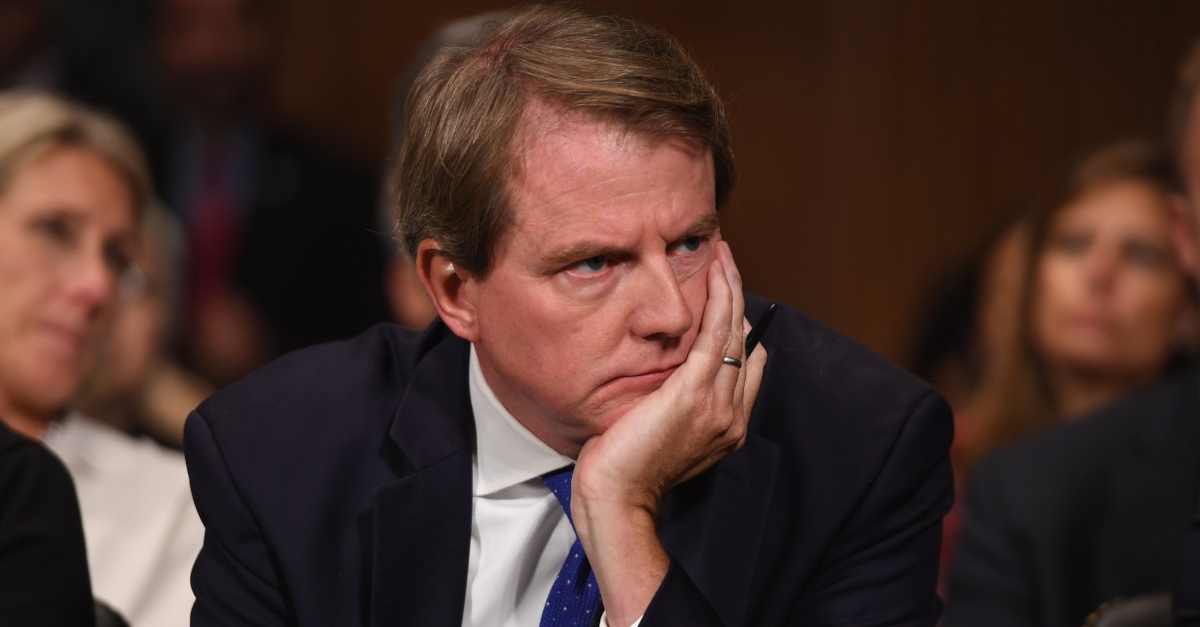 One of the more prominent figures discussed in Special Counsel Robert Mueller's report was now-former White House counsel Don McGahn. It was known that McGahn cooperated extensively with Mueller's office, and now the public knows details of what he told them. As it turns out, President Donald Trump was worried about McGahn, even believing that he might have been wearing a wire to record their interactions, Axios reported:
Late in Don McGahn's tenure as White House counsel, President Trump became so suspicious that he wondered aloud whether McGahn was wearing a wire, a source familiar with the president's private conversations told Axios.
We do know from Mueller's report that McGahn took notes during his meetings with Trump, much to the president's chagrin. Trump claimed, "Lawyers don't take notes. I never had a lawyer who took notes," and that "I've had a lot of great lawyers, like Roy Cohn. He did not take notes."
McGahn told him that a "real lawyer" takes notes.
McGahn also told Mueller's team that Trump directed him to tell Deputy Attorney General Rod Rosenstein to remove Mueller as special counsel due to conflicts of interest. According to the report, McGahn never spoke to Rosenstein about this, and Trump's senior advisers told the president that there were no conflicts.
Prior to serving as White House counsel, McGahn was an attorney for Trump's campaign. He left the White House in October 2018, after successfully working on the nomination of Brett Kavanaugh to the Supreme Court.
[Image via Saul Loeb-Pool/Getty Images]
Have a tip we should know? [email protected]