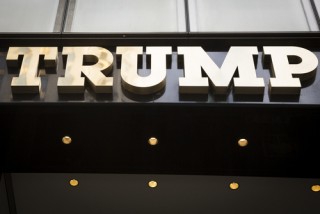 A New Jersey man has filed a lawsuit against Trump National Doral Miami after he says he was bitten by bed bugs while staying at the resort, The Palm Peach Post reports. The lawsuit says he was bitten while staying at the resort's Jack Nicklaus building. Trump National Doral Miami is owned by the Trump Organization.
The man says the bites left "welts, lumps, spots on his face, neck, and arm." Eric Linder, is asking for $15,000. Earlier this month, a judge ordered the Trump organization to pay nearly $300,000 in attorneys fees after a painting company claimed that the resort stiffed them of its last payment.
The Trump Organization bought the resort out of bankruptcy for $150 million in 2012. Since then, Trump has put in about $250 million in renovations to the 50-year-old property. Last year, the mayor touted the resort as an "economic engine."
We reached out to lawyers with the Trump Organization for comment, and will update here if we here back.
Have a tip we should know? [email protected]
Rachel Stockman - President / On Air Host