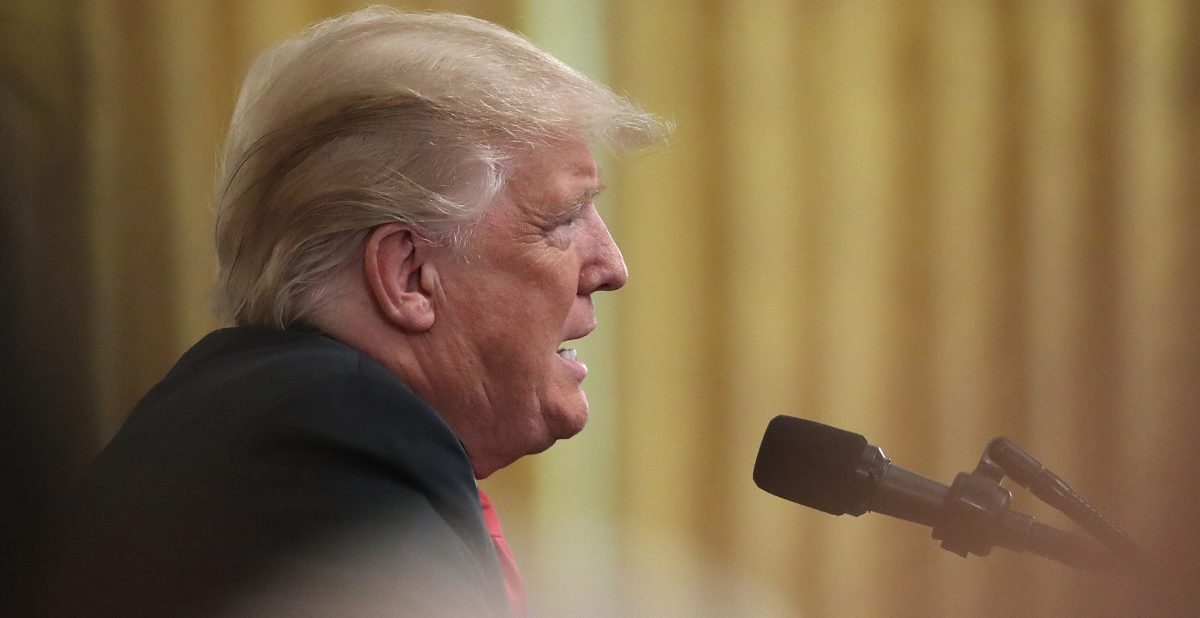 In comments to Reuters, President Donald Trump said that he thinks he's allowed to run the Mueller probe:
Exclusive: @realDonaldTrump tells @Reuters he has chosen not to be involved in Mueller probe but is "totally allowed" to be if he wanted to. "I've decided to stay out. Now, I don't have to stay out, as you know. I can go in and I could… do whatever, I could run it if I want."

— Jeff Mason (@jeffmason1) August 20, 2018
Legal observers out there already think the president is walking on some shaky ground:
This statement by Trump could be used by Mueller to show Trump is considering actively interfering in the investigation. He went through the trouble of finding out whether he could take over and run the investigation himself. There's no reason to do that unless it's on the table. https://t.co/bKbxPgHfUC

— Renato Mariotti (@renato_mariotti) August 20, 2018
The latter Tweet seems to be making a few logical leaps the original Tweet seems not to make. Whether Trump ordered opinions or research on whether or not he could actually runt he investigation is not part of the factual assertions of the original Tweet. Maybe he did. Maybe he didn't. It's unclear. Still, the usual chorus seems to be singing woefully:
The President basically just declared himself above the law. https://t.co/NkHS0ApEmZ

— Bradley P. Moss (@BradMossEsq) August 20, 2018
Indeed, we have previously reported that President Trump's own words could figure into any obstruction of justice analysis. We have also duly noted the many suggestions that Mueller's investigation is heading toward a possible obstruction of justice charge.
For the record, obstruction of justice under 18 U.S.C. § 1503  is when a person "corruptly, or by threats or force, or by any threatening letter or communication, endeavors to influence, intimidate, or impede any grand or petit juror, or officer in or of any court of the United States" or the "due administration of justice." That's just one of several flavors of obstruction of justice; here are a few others.
[Photo by Win McNamee/Getty Images]
[Editor's note:  This piece has been updated with additional details.]
Have a tip we should know? [email protected]
Aaron Keller - Deputy Editor-in-Chief