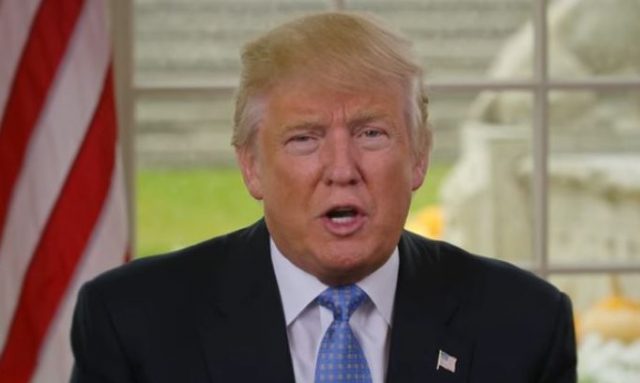 Earlier this week, ProPublica released a report about President Donald Trump's ability to withdraw funds from the trust that his businesses have been in since he took office. The report says that while Trump has removed himself from the operations of his businesses, he can enjoy profits by taking money from the trust any time he wants, without having to disclose the withdrawals. In an update to the report, Trump's own attorney, Alan Garten, confirms that the President can use his businesses' assets at any time.
ProPublica noted that this information, which is mentioned in a trustee certification document dated February 10, was not included in a January 26 trustee certification. White House Press Secretary Sean Spicer dismissed this at Monday's press briefing, saying that "just because a left-wing blog makes the point of something changing doesn't mean it actually happened." Garten also said that there was no change to the trust itself, and that Trump has been able to take out money since he became President on January 20.
Garten explained that the reason for the different trustee certifications — which are different from the actual trust agreement — is that different versions of the certification are drawn up depending on the purpose, to "highlight different things for different people." Garten said that the trust agreement itself will not be released.
Spicer also said that the whole point of setting up a blind trust is so that someone can withdraw money. At the time, Trump said his businesses were being placed in a trust to separate himself from them.
[Image via screengrab]
Have a tip we should know? [email protected]