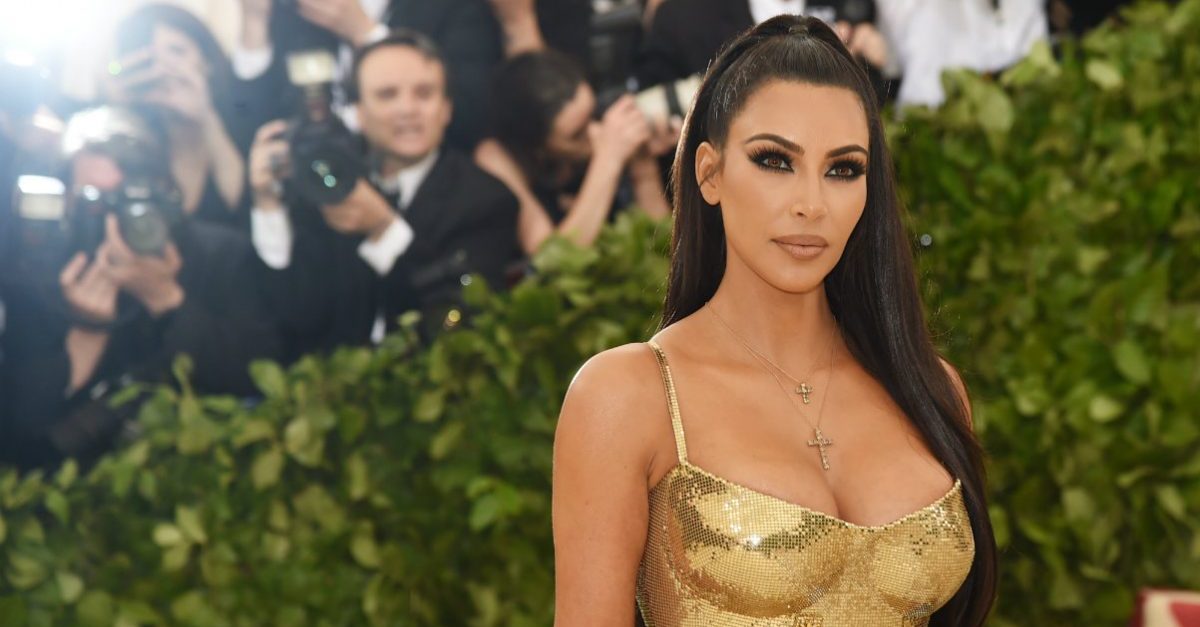 Kim Kardashian West is apparently going to get her wish: President Donald Trump is going to grant clemency to nonviolent drug offender Alice Marie Johnson. Unidentified sources announced the news in reports by TMZ and Mic.
Kardashian West spoke on Johnson's behalf in a May 30 meeting with the president. Here's her reaction on Twitter to the clemency news:
BEST NEWS EVER!!!! 🙏🏼🙏🏼🙏🏼 https://t.co/JUbpbE1Bk0

— Kim Kardashian West (@KimKardashian) June 6, 2018
Trump signed off on the clemency Wednesday, and Johnson will be released from Aliceville Correctional Facility in Alabama, both outlets reported.
This isn't the first time Trump had granted clemency because of a personal plea from a celebrity. Recently, the president granted a pardon of late heavyweight boxer Jack Johnson after a phone call from actor Sylvester Stallone.
Jurors found Alice Marie Johnson guilty of drug conspiracy and money laundering in 1996, and was sentenced to life without parole. This resulted in a cause célèbre. Kardashian West told Mic she got involved in the case because of an opinion video from the outlet.
"I saw your video," she previously said. "If you think about a decision that you've made in your life and you get life without the possibility of parole for your first-time nonviolent offense, there's just something so wrong with that."
Johnson had asked clemency from President Barack Obama but did not receive it.
The current administration had gotten some attention and criticism for its politically charged high-profile clemency decisions. For example, there's the pardon of former Maricopa County Sheriff's Jim Arpaio, a political ally of the president. Trump also recently pardoned far right conservative commentator Dinesh D'Souza for a campaign finance law violation.
[Image via Jamie McCarthy/Getty Images]
Have a tip we should know? [email protected]