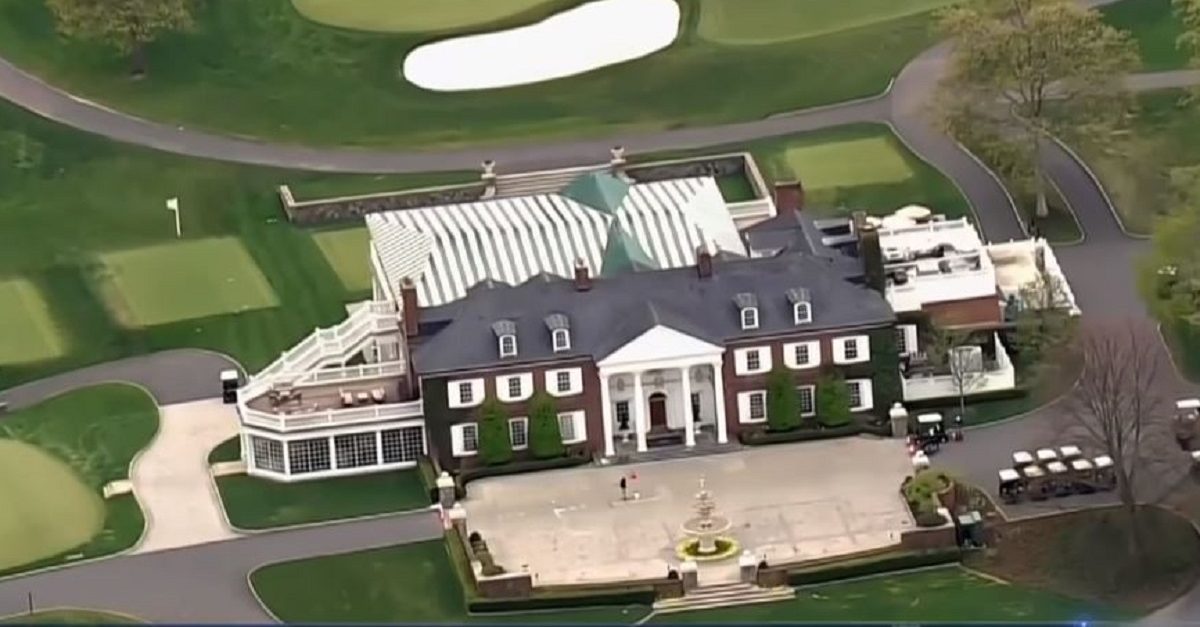 A new report says that not only did a Trump-owned golf club in New Jersey knowingly employ undocumented immigrants, it went out of its way to hide them from the Secret Service to protect them during then-candidate Donald Trump's 2016 campaign. One former employee, Emma Torres, says she was one such worker when she was on the kitchen staff of the Trump National Golf Club in Bedminster, NJ.
Torres, who is from Ecuador, told The New York Times that when Trump was running for president, she and other club employees were instructed to provide personal information, including social security numbers, for a list of employees to be given to the Secret Service for clearance purposes. Torres said she was concerned because she had used a phony social security number when she applied for her job.
"When I learned this is for the Secret Service to see the records of everyone because they are giving protection to Mr. Trump, I rushed to human resources," Torres told the Times. "I thought, God, what will I do?"
When she spoke to a woman from human resources about her predicament, the woman told her, "'It's O.K. No problem.' She scratched me off the list."
Torres said she was asked to provide the names of workers in similar situations, and she did. She told the Times that they continued to be employed at the club.
As it turned out, Torres—who was an assistant to the chef—was tasked with making food for Trump and the Secret Service while they were there.
Torres ended up quitting in 2017. She said that Trump's campaign remarks about immigrants made her uncomfortable.
"When he won the election, fear took over me," she said. "I felt I was in the lion's den. I had to leave."
The Times noted that there is no evidence that Donald Trump himself was aware of the workers' immigration statuses at the time, and the club's management did not respond to the newspaper's request for comment. Following an earlier Times report about the same club knowingly allowing undocumented workers to remain on staff, the Trump Organization said they would fire employees who used fake information. Sources told the Times that some had already been let go from the Bedminster club.
[Image via NBC screengrab]
Have a tip we should know? [email protected]