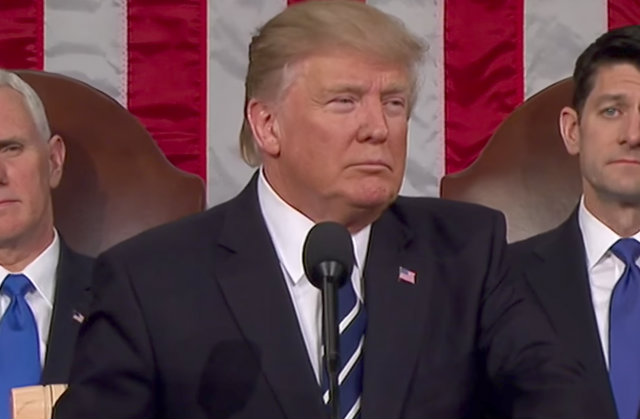 President Donald Trump was hit with a complaint after he called for NFL team owners to fire any "son of a bitch" who doesn't stand up during the National Anthem. The Democratic Coalition, an anti-Trump organization founded in 2016, filed the complaint with the Office of Government Ethics on Sunday.
The complaint alleges that Trump violated a federal law that prohibits government officials—including the president—from influencing a private entity's employment decisions "solely on the basis of partisan political affiliation." Since NFL players have been kneeling during the anthem in protest of violent police activity, the group claims that this is political expression that fits the statute.
The same statute was used as the basis for another sports-related incident, when White House Press Secretary Sarah Huckabee Sanders said it was a "fireable offense" ESPN host Jemele Hill called Trump a white supremacist.
The Democratic Coalition was originally formed in the months prior to last year's election, with the goal of preventing Trump from becoming president, according to their website. Now, they are taking up a number of efforts to go after Trump, as well as "Republican elected officials and candidates who support him."
"It is of the utmost importance that we hold the Trump administration accountable for this illicit behavior and protect our democratic institutions," Nate Lerner, the Executive Director of organization said in a statement.
LawNewz.com has reached out to OGE and the White House for comment.
Have a tip we should know? [email protected]