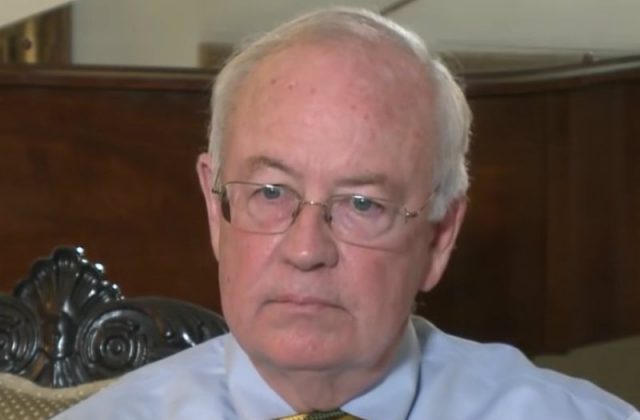 Former Baylor University president Ken Starr is on a short list for a position in the U.S. State Department, according to a report by ForeignPolicy.com. Starr is said to be a finalist for the position of ambassador-at-large for international religious freedom, after demonstrating an interest in the issue while at Baylor.
"He's been very, very strong on the issue," former GOP congressman Frank Wolf told Foreign Policy.
Others in line for the post reportedly include Johnnie Moore Jr., the one-time "special faith adviser" to Ben Carson, and human rights lawyer Nina Shea, but Starr is reportedly the front-runner. "It's my understanding that it's his job if he wants it," a source said.
International religious issues are being rumored to get significant attention during the Trump administration, specifically the persecution of religious minorities in the Middle East.
Starr drew national attention in the 1990s as the independent counsel who investigated and compiled an infamous report on President Bill Clinton before he was impeached. The report included details of Clinton's affair with Monica Lewinsky. Starr, who began his term as president of Baylor in 2010, was removed from that post after a report showed that the school poorly handled sexual assault complaints.
[Image via KWTX screengrab]
Have a tip we should know? [email protected]