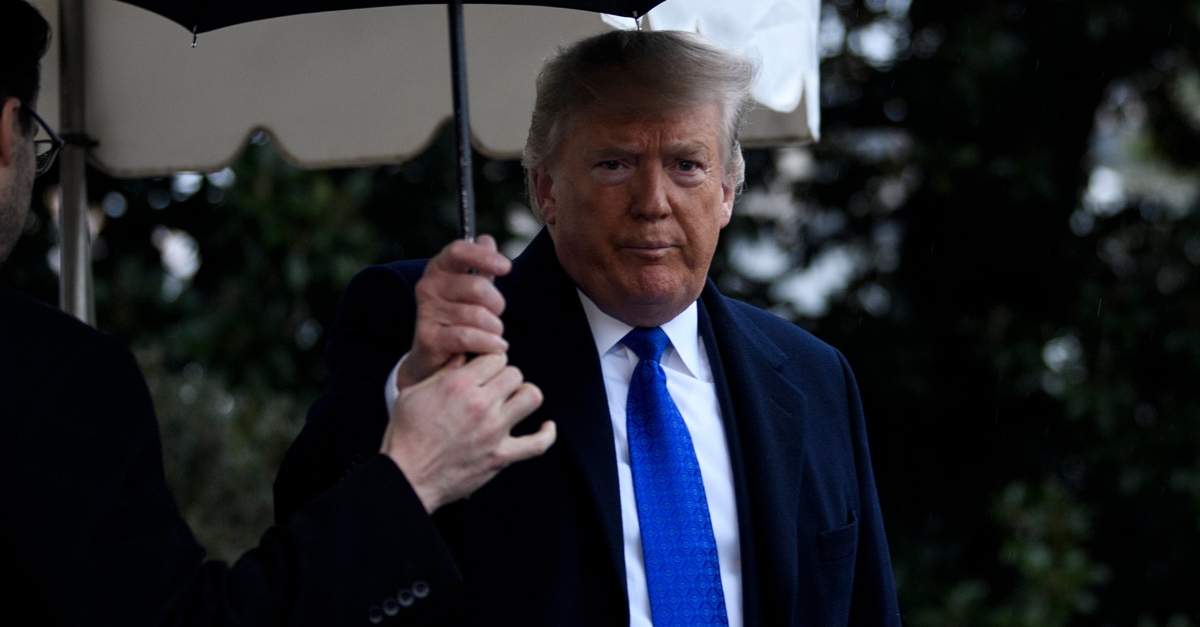 The "independent, nonpartisan agency," which concluded Thursday that the Trump administration broke the law by withholding congressionally appropriated to military aid to Ukraine, is a member of the "Swamp," President Donald Trump tweeted on Friday.
The U.S. Government Accountability Office (GAO) — or as President Trump referred to it in his tweet, the "GOA" — found that "Faithful execution of the law does not permit the President to substitute his own policy priorities for those that Congress has enacted into law."
The nine-page report from the federal government's top auditing authority said that withholding congressionally authorized aid was in direct violation of the Impoundment Control Act (ICA) of 1974. That law requires the executive branch to notify Congress if and when already-appropriated funds are being withheld via special and detailed messages and also contains timeline constraints on the various branches and agencies involved—GAO determined neither obligation was met in this instance.
The report also accused the president's subordinates of obstruction of "constitutional significance."
The president responded bright and early, quoting Harvard Law professor emeritus Alan Dershowitz:
"The GOA got it exactly backwards. Here's what they said. The law does not permit the President to substitute his own policy priorities to those Congress has enacted into law. It's exactly the opposite. The Constitution does not allow Congress to substitute its own priorities for the foreign policies of the President." @AlanDersh Alan Dershowitz @seanhannity @FoxNews They do what the House asks. The Swamp!
The Appropriations Clause of the Constitution does give Congress the "power of the purse," as the Heritage Foundation helpfully notes:
The Appropriations Clause is the cornerstone of Congress's "power of the purse." It assigns to Congress the role of final arbiter of the use of public funds. The source of Congress's power to spend derives from Article I, Section 8, Clause 1. The Appropriations Clause provides Congress with a mechanism to control or to limit spending by the federal government. The Framers chose the particular language of limitation, not authorization, for the first part of the clause and placed it in Section 9 of Article I, along with other restrictions on governmental actions to limit, most notably, executive action.
It's not like the president hasn't cited Dershowitz's takes before, but doing so today makes a lot more sense in light of the latest news. Dershowitz will be making a constitutional argument favorable to the president at the impeachment trial.
Per a statement, Dershowitz will "present oral arguments at the Senate trial to address the constitutional arguments against impeachment and removal."
In addition, former Whitewater independent counsel Ken Starr and former Whitewater prosecutor Robert Ray are joining Trump's impeachment defense team.
Trump and his allies in the media have quickly moved to suggest the GAO's findings were motivated by–and tainted by–partisanship.
Colin Kalmbacher contributed to this report.
[Image via BRENDAN SMIALOWSKI_AFP via Getty Images]
Have a tip we should know? [email protected]