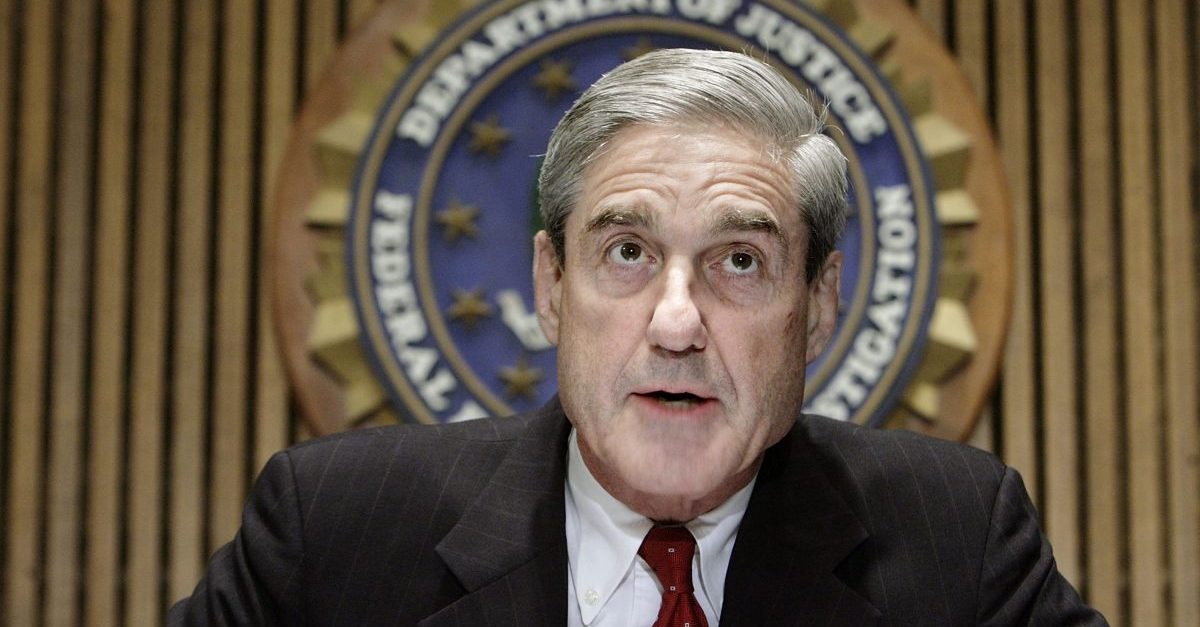 Monday morning, President Donald Trump tweeted about "The 13 Angry Democrats in charge of the Russian Witch Hunt" and supposed conflicts of interest that they have that compromise Special Counsel Robert Mueller's investigation. Trump has a history of complaining about the political leanings of those working on the investigation, but his latest statement is misleading, to say the least.
The 13 Angry Democrats in charge of the Russian Witch Hunt are starting to find out that there is a Court System in place that actually protects people from injustice…and just wait 'till the Courts get to see your unrevealed Conflicts of Interest!

— Donald J. Trump (@realDonaldTrump) May 7, 2018
Yes, there are Democrats on Mueller's team, and yes 13 members of Mueller's team have been members of the Democratic party, but those aren't the only members of the team. There are 17 members, with four not having any known political affiliation. It's understandable that Trump would gripe about a significant Democratic majority, to say that 13 Democrats are the ones in charge of the Russia probe is just plain false, especially given that the people who are really in charge of it are Republicans.
The man calling the shots, Robert Mueller, is a Republican. Mueller reports to Deputy Attorney General Rod Rosenstein, who is also a Republican, and who was nominated to his position by Trump himself. Imagine if it was the reverse, Democrats leading the investigation with a majority of Republicans in lower level positions?
Trump can complain about the investigation and question Mueller's tactics — a federal judge did just that on Friday during a hearing in a criminal case against Paul Manafort — but that doesn't make it a Democrat-Republican issue.
[Image via Chip Somodevilla/Getty Images]
Have a tip we should know? [email protected]