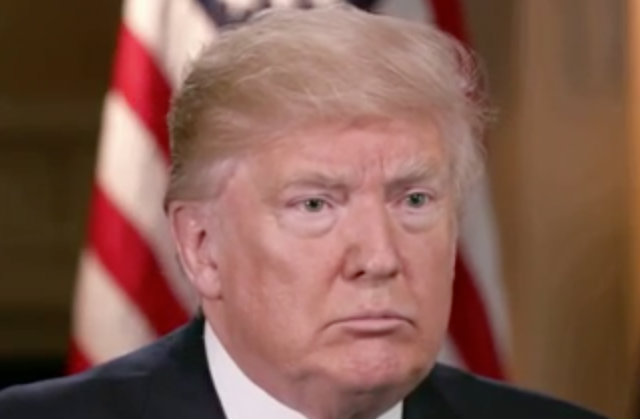 President Donald Trump and his White House staff are narrowing down a team of attorneys to guide him amidst federal and Congressional investigations into collusion with Russia during the 2016 campaign, The Washington Post reported. Four people briefed on discussions, speaking on condition of anonymity because they lacked permission to talk about this publicly, told the outlet that four attorneys are being looked at.
Reported names are pretty familiar. First, there's Marc E. Kasowitz, who assisted Trump regarding the Trump University case and threatened legal action on his behalf against The New York Times, and has also represented Fox News host Bill O'Reilly. Second, it's Robert J. Guiffra Jr. who has represented Volkswagen. Third is Reid H. Weingarten, who has actually represented Democrats in the past, and is friends with Obama Attorney General Eric Holder. Fourth, Theodore B. Olson was the winning attorney in the 2000 Supreme Court case Bush v. Gore, and helped make his client George W. Bush President of the United States after a controversial election result.
Two other attorneys, Brendan V. Sullivan Jr. and A.B. Culvahouse Jr., were reportedly considered too, but are seen as less likely than the other four names.
Two sources said POTUS wanted a team, not a single lawyer, to field this, but it's likely there would be leaders in the pack.
Neither the White House nor the attorneys in question responded to the Post's request for comment.
Trump had recently fired FBI Director James Comey, ostensibly for doing a bad job, but it sparked speculation about his motivation and timing since the feds were looking into collusion between the Russian government and the President's campaign during the 2016 election. Deputy Attorney General Rod Rosenstein recently appointed former FBI Director Robert Mueller as special counsel to pick up this investigation. There are also congressional probes into the matter.
Trump has emphatically said the Russia allegations are a non-issue, an excuse that Democrats use to explain poor election results.
[Screengrab via NBC]
Have a tip we should know? [email protected]