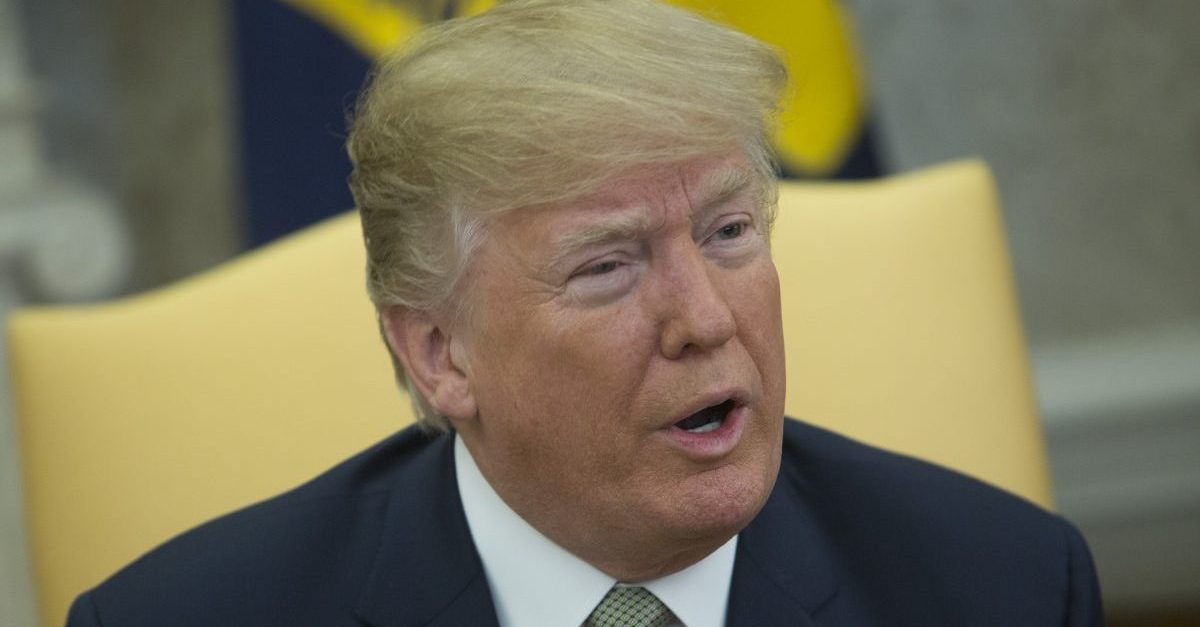 We know that there is a way for President Donald Trump to orchestrate the firing of Special Counsel Robert Mueller and/or Deputy Attorney General Rod Rosenstein, but we also know this is a perilous path to take.
A writer of regulations that are currently in Trump's way of dismissing Mueller, former Solicitor General Neal Katyal, has been at the forefront of those who say he has the constitutional power to fire Mueller at peril of ending his presidency through the very public and suspicious repeal of those regulations.
How would the end of the presidency come to pass? Would the ensuing DEFCON 1-level public and press outrage be enough? Maybe.
Even Trump ally Roger Stone said a Mueller firing would be a political mistake that will result in a "firestorm."
"I actually think from a political point of view that the termination of Mr. Mueller would probably give the Democrats the firestorm they're looking for," Stone told ABC News on Wednesday. "I would not recommend that."
But a more important factor than bad optics connected to the "firestorm" was mentioned by Rep. Ted Lieu (D-Calif.) Thursday morning: Mueller and Rosenstein could disappear, but the investigation won't. Even without Mueller or Rosenstein, long-time prosecutors and FBI agents would continue to do their jobs.
"The prosecutors and FBI agents at the Department of Justice here in DC, the Brooklyn prosecutors, the prosecutors at the Southern District of New York, and all those FBI agents, they understand that their oath is to the Constitution," he said. "Their investigation keeps on going."
"This train has left the station. There is nothing this president can do to stop it because even if he were to replace some of the Republicans at the top, the career professionals keep on going," Lieu continued.
Lieu isn't the only one saying this.
Former FBI special agent, lawyer, and CNN analyst Asha Rangappa said the same thing on CNN Wednesday morning.
Regardless of any firings, Rangappa said, "these investigations will go on" and apparent attempts to stop them will only make people dig deeper for a "paper trail revealing […] attempts to obstruct justice."
All of this is to say, Trump can't stop the Russia investigation even if he fires the special counsel.
[Image via Chris Kleponis-Pool/Getty Images]
Have a tip we should know? [email protected]