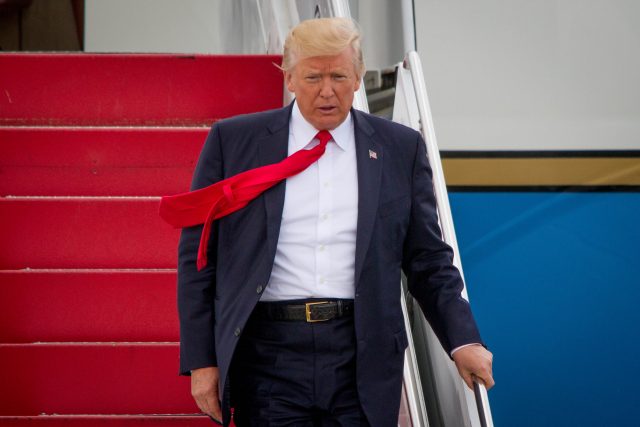 Despite a special counsel digging into his family's finances, a full out FBI probe looking into his campaign's ties to the Kremlin, and congressional inquires looking into whether he obstructed justice, President Donald Trump is not worried at all that he could be in legal jeopardy. That's according to a new bombshell report in The Washington Post. The report details how Trump helped to dictate Trump Jr.'s misleading statement to the press. A statement his attorney, Jay Sekulow, said he had nothing to do with just a few weeks ago.
Trump's legal advisers seem to be growing frustrated that Trump is "increasingly acting as his own lawyer, strategist, and publicist."
And then there is this:
Because Trump believes he is innocent, some advisers explained, he therefore does not think he is at any legal risk for a coverup. In his mind, they said, there is nothing to conceal.
Despite concerns that Robert Mueller is reportedly examining whether Trump obstructed justice by telling FBI director James Comey to drop the Flynn probe, Trump is apparently remaining steadfast in his belief that he can't possibly be in any legal trouble.
"He refuses to sit still," a presidential advisors told The Washington Post.  "He doesn't think he's in any legal jeopardy, so he really views this as a political problem he is going to solve by himself."
Trump's attorney, Jay Sekulow, told The Post that the allegations in the article are "misinformed, inaccurate and not pertinent."
[image via shutter stock]
Have a tip we should know? [email protected]
Rachel Stockman - President / On Air Host