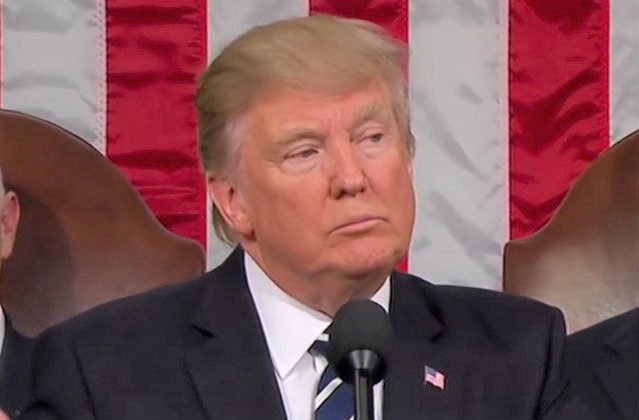 Previously unreported changes were made back in February to Donald Trump's trust documents he signed upon winning the presidency to supposedly turn over control of his businesses to his sons.  And the changes are seemingly not insignificant. According to a new report by ProPublica, a new clause to the trust documents allows Trump to withdraw money at anytime without informing anyone.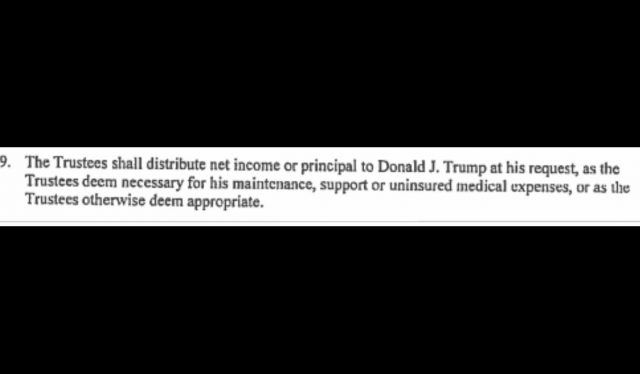 According to the newly reported documents, the change to the trust provides that the trustees "shall distribute net income or principal to Donald J. Trump at his request, as Trustees deem necessary for his maintenance, support to uninsured medical expenses, or as the Trustees deem appropriate."
This allows Trump to withdraw money from his more than 400 businesses and, in theory, never notify the American people.
Frederick J. Tansill, an estates and trust attorney near Washington, D.C., reviewed the documents for the news outlet concluded the language was "incredibly broad."
The only individuals other than Trump who will know about the distributions will be the Trustees, Donald Trump Jr., and Allen Weisselberg, the CEO of the Trump Organization and Eric Trump.
A Trump Organization spokesperson issued the following statement on the report:
"President Trump believed it was important to create multiple layers of approval for major actions and key business decision. Eric Trump is the President of a large number of The Trump Organization's operating companies and is the Chairman of the Advisory Board. Trustees and the Advisory Board must act and opine on every major action and business decision. Accordingly Eric Trump, Donald Trump Jr. and Allen Weisselberg are the sole decision makers for the organization."
Have a tip we should know? [email protected]