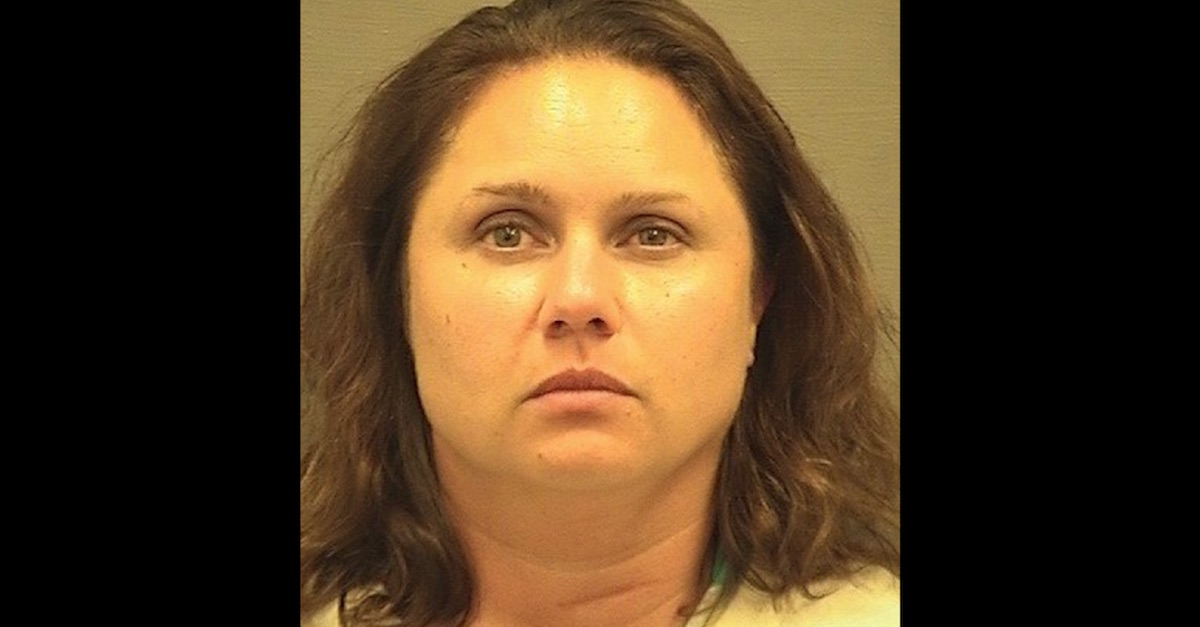 The senior advisor at the Financial Crimes Enforcement Network (FinCEN) who was arrested and charged for the unauthorized leak of confidential bank records to a BuzzFeed journalist reportedly raised her concerns as early as the Summer of 2016, including to congressional staffers.
The latest report from BuzzFeed, headlined "Russian Agents Sought Secret US Treasury Records On Clinton Backers During 2016 Campaign," includes information about what Natalie Mayflower Sours Edwards, 40, did before she was arrested for allegedly leaking Trump associates' confidential bank records in the press.
The report indicates that there is some turmoil behind closed doors at FinCEN:
At least 10 FinCEN employees have filed formal whistleblower complaints about the department. The whistleblowers say they tried multiple times to raise concerns about issues they believed threatened national security, but that they faced retaliation instead of being heeded. Some of FinCEN's top officials quit in anger. One senior adviser has been arrested and accused of releasing financial records to a journalist.
The arrested and accused adviser referred to in that last line was Edwards. Remarkably, Edwards is said to have raised her concerns about Russian efforts to access confidential bank records of Hillary Clinton supporters in the Summer of 2016, months before the election.
Edwards reportedly spoke with "six different congressional committee staffers to air her concerns." Then, in July and August 2018, she purportedly met with "staffers of one of the Senate committees investigating Russian interference during the presidential campaign." It was then that she claimed that FinCEN "withheld documents revealing suspicious financial transactions of Trump associates that the committee had requested." Edwards and an unnamed colleague reportedly had "lawful documented evidential disclosures of violations of law, rule, and regulations, gross mismanagement, gross waste of funds, abuse of authority, and substantial and specific danger to public safety."
She said she reported wrongdoing to basically every relevant authority, including: her immediate supervisor, the inspector general, the counterterrorism unit, and the Office of Special Counsel, to name a few.
An unidentified senior advisor at FinCEN quoted in the story suggested that Edwards was a hero.
"May Edwards took it on herself to try and protect everyone here as well as national security," that person said. "Nobody listened to her or some of the other brave whistleblowers who came forward. They're all now paying a high price."
As Law&Crime reported before, Edwards was accused of disclosing "suspicious activity reports" (SARs) related to former Trump campaign chairman Paul Manafort and former Manafort associate Rick Gates to a BuzzFeed reporter, starting in Oct. 2017. The laws on SARs and what employees may and may not do with them is abundantly clear. 
The feds said that Edwards saved a whopping 24,000 SARs on a department-issued thumb drive. The majority of these files were saved to a folder named "Debacle – Operation-CF," which contained subfolders named "asshat," "debacle," and "emails."
Charging documents revealed that an associate director of FinCEN/boss of Edwards exchanged hundreds of texts (325) with the unnamed BuzzFeed reporter.
SARs related to the Russian Embassy, accused Russian spy Maria Butina, the company Prevezon Alexander, and "highly sensitive material" regarding Russia, Iran, and ISIS were also found on the flash drive.
U.S. Attorney for the Southern District of New York Geoffrey Berman reacted to Edwards' arrest in a statement.
"Natalie Mayflower Sours Edwards, a senior-level FinCEN employee, allegedly betrayed her position of trust by repeatedly disclosing highly sensitive information contained in Suspicious Activity Reports (SARs) to an individual not authorized to receive them," Berman began. "SARs, which are filed confidentially by banks and other financial institutions to alert law enforcement to potentially illegal transactions, are not public documents, and it is an independent federal crime to disclose them outside of one's official duties."
"We hope today's charges remind those in positions of trust within government agencies that the unlawful sharing of sensitive documents will not be tolerated and will be met with swift justice by this Office," he added.
Authorities said Edwards was charged with one count of unauthorized disclosures of SARs and one count of conspiracy to make unauthorized disclosures of suspicious activity reports. Each charge can be punished with a maximum of five years in prison. Edwards allegedly confessed to giving the BuzzFeed reporter the SARs, but claimed she thought the reporter wouldn't publish them.
[Image via Alexandria Sheriff's Office]
Have a tip we should know? [email protected]