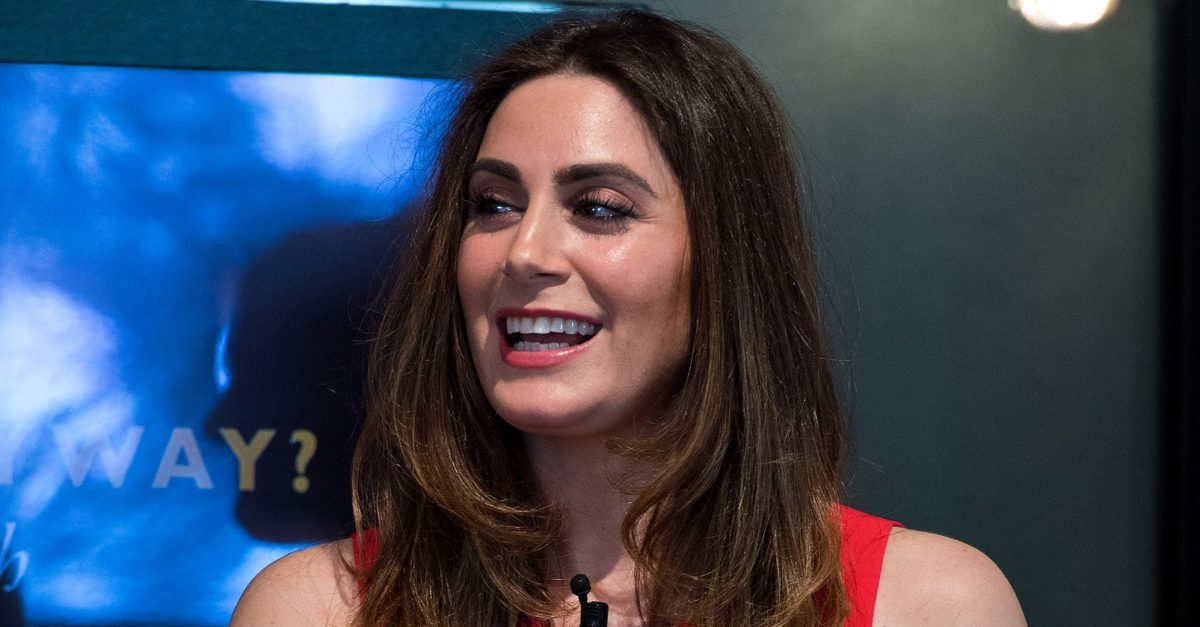 Several founding members of Tinder, the company behind the popular dating app of the same name, filed a $2 billion lawsuit  over the summer against parent company Match Group and Match's parent IAC/InterActiveCorp, alleging foul play in Match/IAC's valuation of Tinder, as well as sexual misconduct on the part of now-former Match CEO Greg Blatt. Now, Tinder's Vice President of Marketing and Communications Rosette Pambakian claims she was placed on leave and ultimately fired "in blatant retaliation" for the lawsuit, which included claims that Blatt groped and harassed her at a 2016 holiday party.
In an email chain between Pambakian and current Match CEO Mandy Ginsberg that was obtained by Law&Crime, Pambakian claims that she was "placed on leave the very day the lawsuit was filed," and then "subjected to ongoing intimidation and retaliation clearly designed to pressure me into resigning." Such intimidation allegedly included turning her office into a conference room and demanding that she turn over personal data from her phone (Ginsberg said the company was merely trying to get Pambakian and the others involved in the lawsuit to turn over their company devices, and that they all claimed they went missing) . Pambakian says she was finally fired "just one day before my remaining options vest."
Pambakian also takes issue with the way the company handled her sexual assault claim. She claimed in an email to Ginsberg that the company conducted a "sham investigation" where they did not even interview her, only to then determine that no assault had occurred, and that contact between her and Blatt had been consensual.
Ginsberg, meanwhile, had a very different story, claiming in an emailed response that Pambakian never reported Blatt's alleged misconduct, and that it only came up after Tinder co-founder Sean Rad brought it up with the company, prompting an investigation. Ginsberg also referred to the alleged misconduct as "sexual harassment," instead of "assault." Ginsberg said that the investigation did not find that there had been any sexual harassment, that Pambakian had been interviewed twice, and that she did not make any allegations of sexual harassment. Ginsberg acknowledged that this all took place before she became CEO.
Pambakian disputed the claim that she did not report the alleged misconduct, saying, "I told human resources and your in-house legal counsel" that Blatt groped her and made a sexual remark to her.
Law&Crime reached out to Match and IAC, but they have yet to respond. When the lawsuit was first filed, IAC said in a statement, "The allegations in the complaint are meritless, and IAC and Match Group intend to vigorously defend against them." They did not address the sexual misconduct allegations.
Ginsberg also insisted that Pambakian's termination was not retaliation for the lawsuit, and that Ginsberg tried to keep her. Despite this claim, Ginsberg did say that the termination was due to Pambakian's inability "to fulfill the duties and responsibilities of your role as Tinder's spokesperson," for reasons that include her "public position against the company over a valuation process," which is the main part of the lawsuit. Ginsberg also claimed that Pambakian's insistence that the company communicate with her through her attorneys made it "impossible" for her to do her job.
Addressing the issue of Pambakian's options, which were supposedly going to vest the day after her termination, Ginsberg said that the options have been accelerated, and that Pambakian should now be able to exercise them.
Both sides acknowledged that following the filing of the lawsuit, Match made employees sign an arbitration clause, which Pambakian said forced her and three others to withdraw from the $2 billion lawsuit. Pambakian claims that the company tried to get her to sign a non-disparagement agreement in exchange for compensation, but she refused. Ginsberg claimed that no one tried to "force" her into signing any NDA.
The two ultimately agreed to meet to discuss the issues and any misunderstandings.
[Image via Ben A. Pruchnie/Getty Images for #Grazia10)]
Have a tip we should know? [email protected]