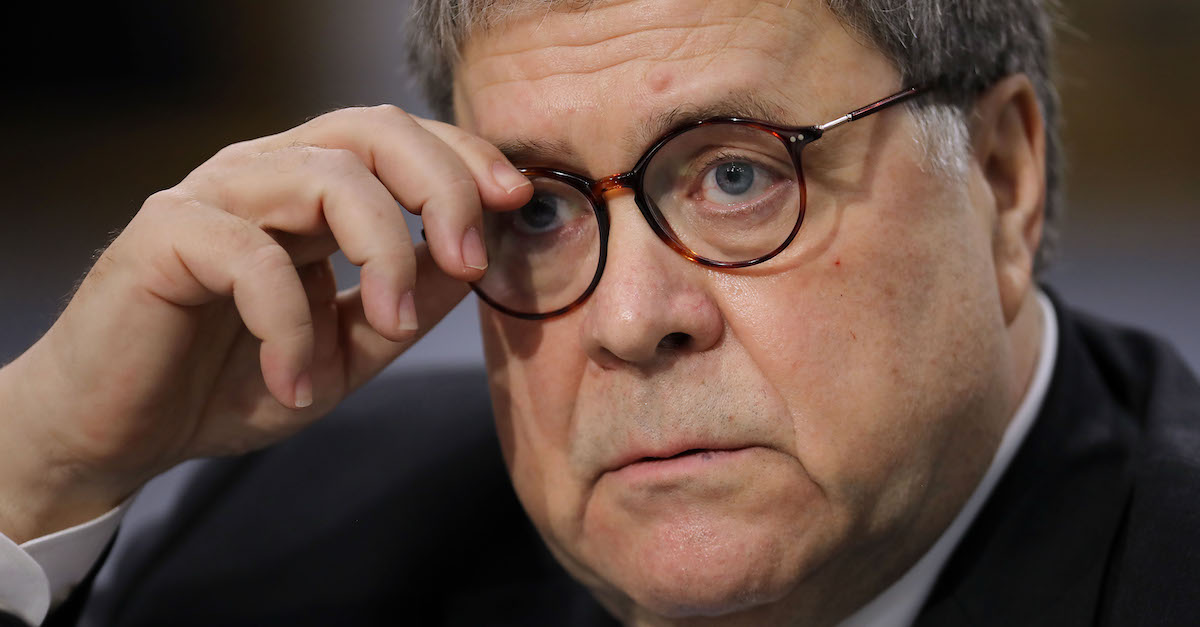 No collusion. Thank you and good day.
U.S. Attorney General William Barr's Thursday press conference ahead of the release of Robert Mueller's report was mocked when it was announced on Thursday and it's being trashed now that it's happened. Critics said that it was clear Barr was doing this to get out in front of the report for President Donald Trump's benefit, and critics came away saying very much the same.
Barr stated that there was no conspiracy between Trump/Trump campaign and Russia, while emphasizing that the president's "no collusion" refrain was vindicated. He also said, once again, that there wasn't sufficient proof of corrupt intent to allege obstruction of justice.
Pundits, reporters, and lawyers quickly noted that Barr had made no mention of any of the Trump campaign members/associates who were charged and found guilty due to the Mueller probe, but had portrayed Trump as a man upset about a politically-motivated investigation undermining his presidency.
Some said the harmony between Barr's and the White House's talking points were clear as day.
Chris Wallace on Fox: "The Attorney General seemed almost to be acting as the counselor for the defense, the counselor for the president, rather than the Attorney General, talking about his motives, his emotions… Really, as I say, making a case for the president."

— Michael M. Grynbaum (@grynbaum) April 18, 2019
The brevity of the question answering also reinforced the idea that the press conference was a PR stunt.
Not everyone felt this way.
But when Barr was asked directly by a reporter whether the press conference was being held as an opportunity to "spin" Mueller's findings, Barr ended the press conference.
[Image via Chip Somodevilla/Getty Images]
Have a tip we should know? [email protected]