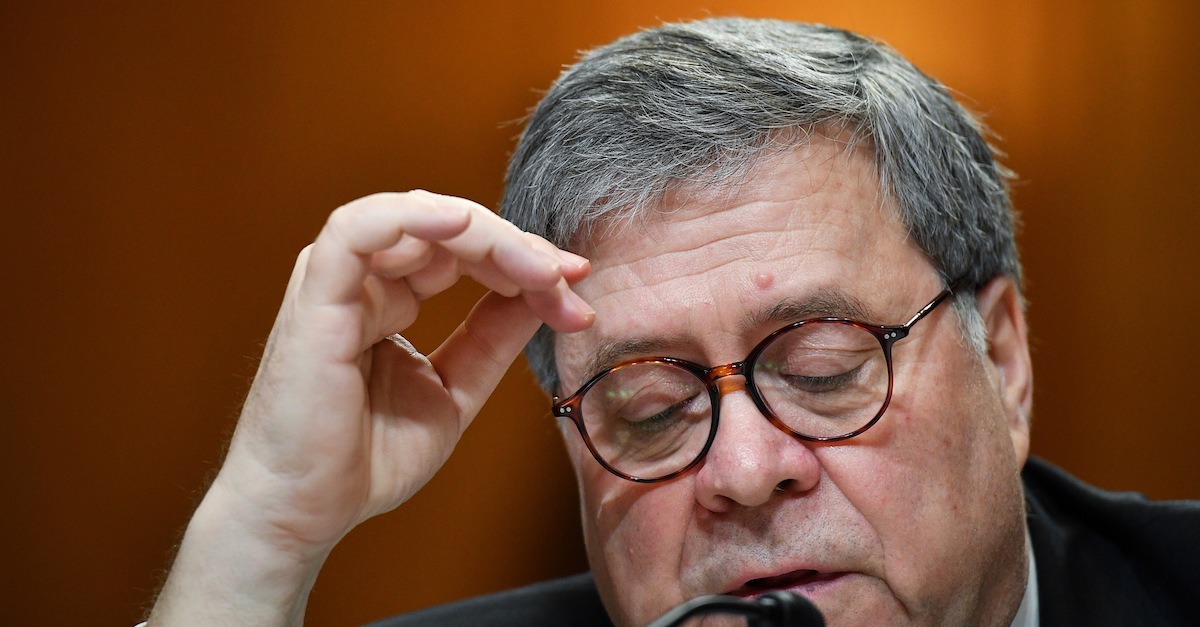 The cynics are out in force.
U.S. Attorney General William Barr has been a source of controversy, some of it his own making, ever since he took over for acting Attorney General Matthew Whitaker and took on the task of handling and redacting Special Counsel Robert Mueller's much-anticipated Russia report. In advance of anyone reading the redacted 400-page report, however, Barr and Deputy Attorney General Rod Rosenstein, the two men who determined that the evidence "wasn't sufficient" to prosecute President Donald Trump for obstruction of justice, will be speaking to the press.
"Attorney General William P. Barr will hold a press conference on Thursday, April 18, 2019 at 9:30 a.m. EDT, on the release of the Mueller Report," the Justice Department announced.
It seems many have already made up their minds about the purpose of the presser. The overarching theme of the criticism is that Barr is doing this to get out in front of the political nightmare contained within the report.
https://twitter.com/Amy_Siskind/status/1118615997748056070
President Trump then teased a presser of his own.
"Maybe I'll do one after that, we'll see," he said. Trump also predicted that "a lot of strong things [will] come out tomorrow." It's been pointed out that Trump announced the presser before Barr did.
Democratic lawmakers and constituents are already wary of Barr, considering that he submitted his "unsolicited" thoughts on Mueller's obstruction investigation to say that the "specific obstruction-of-justice theory" being talked about was "fatally misconceived." Barr was quickly invited to lunch, Jeff Sessions "resigned" months later, the aforementioned Whitaker replaced Sessions. After all of that, Barr ended up being the person in charge of redacting Mueller's report and releasing the special counsel's findings to the world.
[Image via Mandel Ngan/AFP/Getty Images]
Have a tip we should know? [email protected]