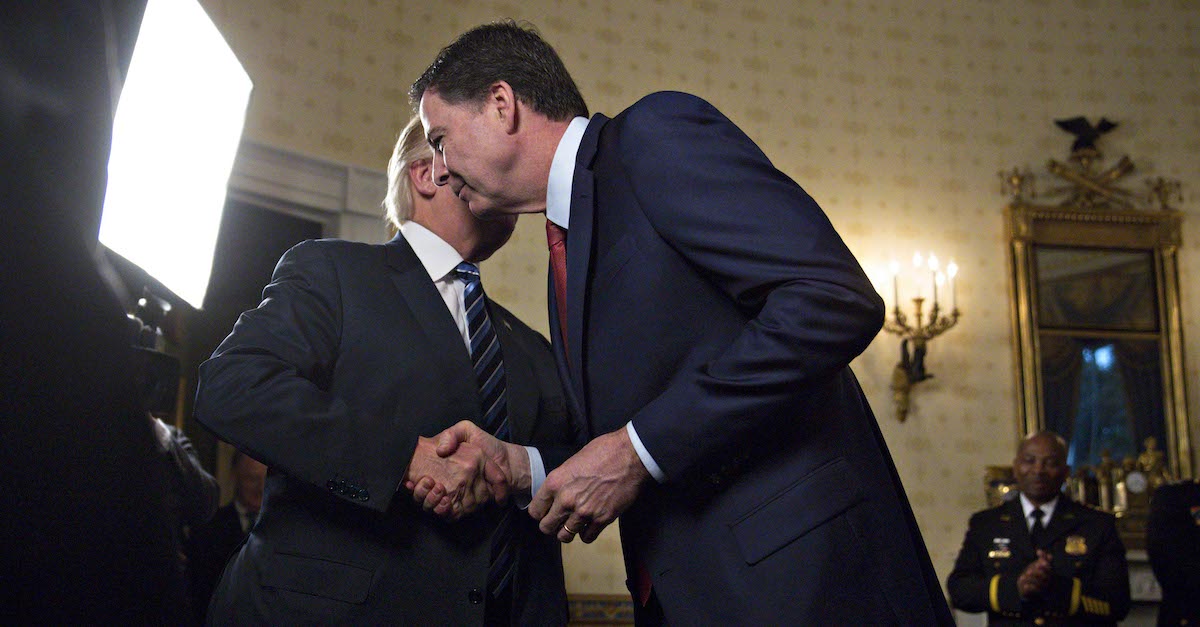 James Comey filed a motion to quash a congressional subpoena Thursday in the U.S. District Court for the District of Columbia.
We learned on Thanksgiving that House Republicans on the Judiciary Committee were subpoenaing fired FBI director Comey and former U.S. Attorney General Loretta Lynch. Comey quickly responded to the subpoena, which told him to show up behind closed doors on Dec. 3, by announcing there was no chance he would allow a "closed door thing." He did, however, say he was still willing to answer questions.
"I've seen enough of [House Republicans'] selective leaking and distortion," he said. "Let's have a hearing and invite everyone to see." Comey's lawyer David Kelley followed up on that remark by saying that his client "will resist in Court this abuse of process."  That's exactly what they're doing now and Comey is providing examples of leaks to bolster his case.
Comey's attorney argues from the start that the closed-door meeting "exceeds a proper legislative purpose, is issued in violation of House rules, and unduly prejudices and harasses a witness."
"The abusive pattern of selective leaking by the Joint Committees is by now clearly established, and was in fact recently acknowledged by the Chair of one Committee," the filing continues. There Comey may to be referring to House Oversight Committee chair Rep. Trey Gowdy (R-S.C.), who did recently make comments about the harms of leaking. Gowdy suggested that a closed-door grilling be video taped.
"[T]he members of the Joint Committees have consistently leaked the ostensibly secret testimony of many — if not all — of the witnesses who have come before them," the motion says. Then they started naming names: fired deputy FBI director Andrew McCabe, fired FBI agent Peter Strzok, former FBI lawyer Lisa Page, former DOJ lawyer Bruce Ohr, to name a few.
Here's how those closed-door testimonies went for each of them.




The closed-door testimonies of former FBI intelligence analyst Jonathan Moffa and former FBI counsel James Baker, and the aftermaths thereof, were two other examples a leaking referenced in the filing.
"Because the secrecy here is pretextual, because the Joint Committees have abused their powers with selective leaks, and because Mr. Comey is willing to testify in public, the Joint Committees' insistence that Mr. Comey appear in private should be closely scrutinized to determine whether exception to the presumption of openness applies," they argued. "Even the most limited scrutiny reveals that the Joint Committees' preference for closed testimony over public testimony by Mr. Comey furthers no legitimate purpose and is unfair to the witness."
"Because of this abuse, and because no legitimate purpose is served by the secrecy of the testimony, the subpoena must be quashed," they concluded.
[Image via Andrew Harrer-Pool/Getty Images]
Have a tip we should know? [email protected]