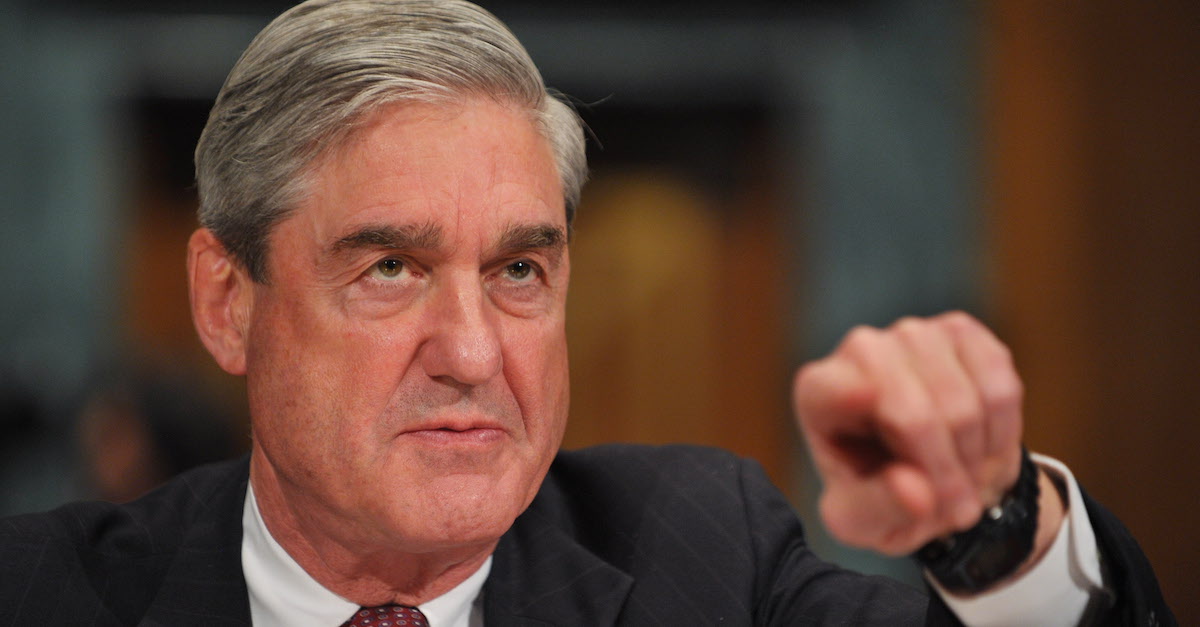 The number of guilty pleas in Robert Mueller's Russia investigation are piling up as the special counsel forges ahead.
Michael Cohen, the former personal attorney for Donald Trump, pleaded guilty on Thursday to making false statements to the House and Senate Intelligence committees.
Cohen admitted he violated 18 USC § 1001(a)(2), which makes "any materially false, fictitious, or fraudulent statement or representation" a federal crime.
He is far from the first person to be ensnared by the Mueller probe for making false statements thus far. This is the what 18 USC § 1001 says, the crimes these defendants pleaded guilty to committing:
(a) Except as otherwise provided in this section, whoever, in any matter within the jurisdiction of the executive, legislative, or judicial branch of the Government of the United States, knowingly and willfully—
(1) falsifies, conceals, or covers up by any trick, scheme, or device a material fact;
(2) makes any materially false, fictitious, or fraudulent statement or representation; or
(3) makes or uses any false writing or document knowing the same to contain any materially false, fictitious, or fraudulent statement or entry.
Former Trump foreign policy adviser George Papadopoulos pleaded guilty to lying to the FBI, but ended up making an eleventh hour attempt to stay out of prison. A judge denied that and Papadopoulos started his prison stint on Monday, November 26. Then there were former deputy campaign chairman Rick Gates, former national security adviser Michael Flynn, and Dutch lawyer Alex van der Zwaan, who lied about his Ukrainian dealings with Gates. All of these men have pleaded guilty to making false statements. Flynn and Gates still haven't been sentenced.
Former Trump campaign chairman Paul Manafort recently saw his cooperation agreement fall through for making false statements to FBI investigators. Mueller has not yet filed a report that he said will detail the "nature" of Manafort's "crimes and lies." Manafort has denied that characterization of his statements.
Next up on the list is right-wing author and conspiracy theorist Jerome Corsi, who backed out of plea negotiations with the special counsel — this one related to a false statements charge. Corsi's associate Roger Stone and Donald Trump Jr. may also be on the hook for things they've said in the past on separate matters.
Stone's statements about WikiLeaks have been under the microscope; Trump Jr.'s statements about the 2016 Trump Tower meeting and the Moscow Project are also of interest.
[Image via Mandel Ngan/AFP/Getty Images]
Have a tip we should know? [email protected]