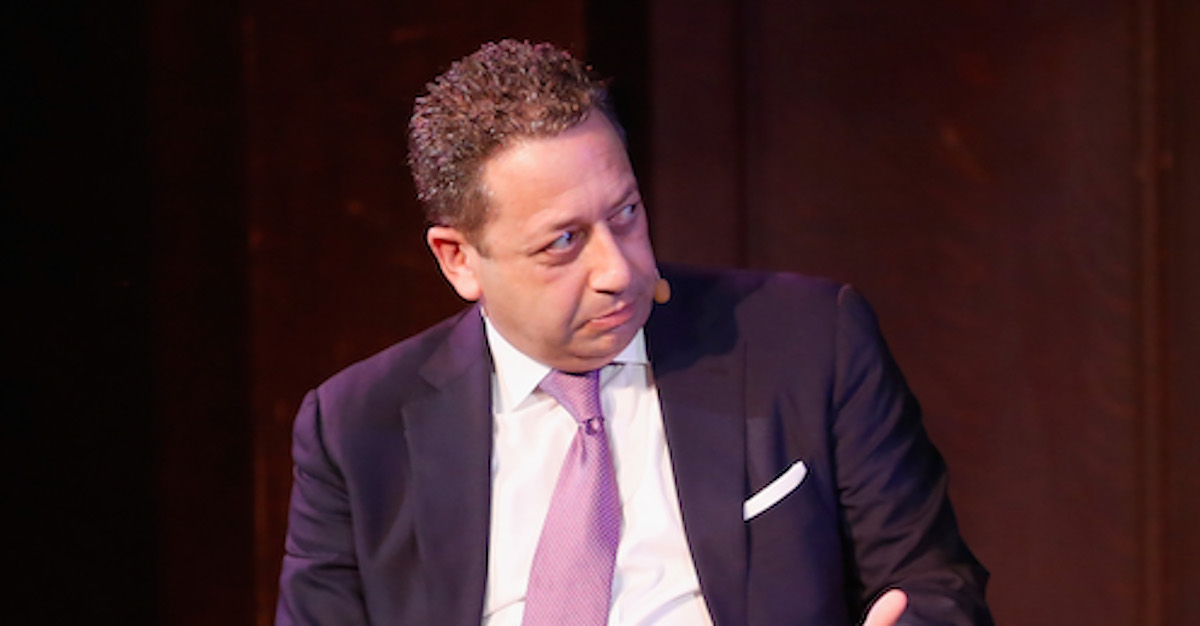 Special Counsel Robert Mueller handed down some news on Thursday in the form of another Michael Cohen guilty plea. Many of the details in the statement of offense from the special counsel's office surround an "Individual-1," who has been identified as President Donald Trump. The lies Cohen told the House and Senate Intelligence Committees had to do with Trump's business dealings, specifically a Trump Tower real estate proposal called the Moscow Project.
But there's also mention of an "Individual-2," who suggested that Cohen email a Russian official as early as January 2016 about the real estate project. That same Russian official, in May 2016, wanted to set up a big introduction. Individual-2 wanted Cohen to attend Russia's St. Petersburg Forum to "possibly" meet either Vladimir Putin or Russian Prime Minister Dmitry Medvedev.
"He said anything you want to discuss including dates and subjects are on the table to discuss," Individual-2 said.
That person is presumed to be Felix Sater, a Russian mafia-linked business associate of Trump's who was also an FBI informant. Trump, however, has distanced himself from Sater in the past, at one time claiming "If he were sitting in the room right now, I really wouldn't know what he looked like."
Sater once "arranged" for Ivanka Trump to "sit in Putin's private chair at his desk and office in the Kremlin." That trip to Moscow happened in 2006. Sater also once wrote in an email dating back to 2015, "Our boy can become president of the USA and we can engineer it."
"I will get all of Putin's team to buy in on this, I will manage this process," he added.
Mueller said Cohen attempted to "minimize links between the Moscow Project and [Trump]" and "give the false impression that the Moscow Project ended before 'the Iowa caucus and . . . the very first primary,' in hopes of limiting the ongoing Russia investigations."
The government mentioned the details (presumably involving Sater) in the context of Cohen's agreement to travel to Russia "in connection with the Moscow Project" and Cohen's taking "steps in contemplation of [Trump's] possible travel to Russia."
Cohen admitted he made a "materially false, fictitious, or fraudulent statement or representation," saying he did so "to be consistent with Individual-1's political messaging and to be loyal to Individual-1."
Cohen previously stated that the Moscow Project negotiation was off as early as January 2016. That wasn't true.
"I knew at the time in that I asserted that all efforts had ceased in January 2016, when in fact they continued until June 2016," Cohen said. "In fact had more extensive communications."
Questions are now being raised as to whether Mueller asked Trump about communications he had with Cohen, Sater, and foreign nationals about real estate prospects during the presidential campaign.
[Image via Thos Robinson/Getty Images for The New Yorker]
Have a tip we should know? [email protected]