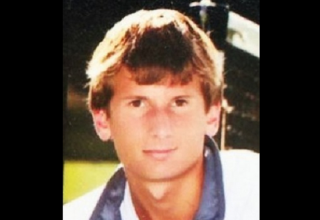 Nicholas Fifield was charged in December for allegedly sexually assaulting a woman with autism and other conditions. Last week, he pleaded to assault with intent to commit serious injury, avoiding prison with a sentence of probation, the Des Moines Register reported. The plea also did not require Fifield to admit guilt, only that the prosecution had sufficient evidence for a conviction.
Officials said that he met the woman online when he was 17 and she was 18. She was living at a group home, and Fifield, now 18, got permission from the staff and the woman's parents to take her to the movies. Instead of going to the movies, however, Fifield took her to his home, where police reports say he made her perform sexual acts while she repeatedly said no.
According to the complaint, the woman had been diagnosed with mild mental defectiveness, autism, alcohol and drug-related birth defect syndrome, post-traumatic stress, major depressive disorder with brief reactive psychotic episodes, dissociative identity disorder, and a language disorder that hinders her ability to communicate. At the time, he was charged with third degree sexual abuse of a person "suffering from a mental defect or incapacity, which precludes giving consent."
The case flew under the radar until May, when parents associated with Valley High School, where Fifield was on the tennis team, complained about light discipline from the school. Fifield, whose father is the coach, was suspended from one tennis meet after he was accused of the crime, which parents felt was too lenient. According to the Register, punishment for student athletes is a minimum suspension of 10 percent of the season or at least one match, with the maximum being an indefinite suspension.
Polk County Attorney John Sarcone said that his office was amenable to probation with possible treatment for Fifield. "That's agreeable with the victim's family," Fifield said. "It's two people with a lot of issues between them. We are trying to resolve it in a way that's good for all. Prison would not do this kid any good."
Fifield is scheduled to be sentenced on October 12, pending a mental evaluation.
[Image via Facebook]
Have a tip we should know? [email protected]