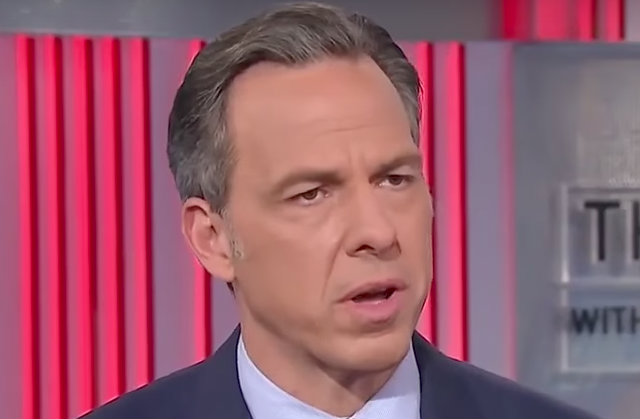 The Priebus–Scaramucci–Schwartz combo is a trifecta of buffoonery the likes of which is unusual outside the confines of middle school cafeterias. And this morning's series of tweets is some next-level idiocy that is promising to dominate headlines for another two news cycles. We're up to the part where, like the morning after a bar brawl, people are retreating to their respective corners to make unrealistic threats about the lawsuits they'll never file.
In case you've been sleeping through the last few days, here's a quick catch-up. Noted purveyor of alternative facts and pugilistic Catholic, Sean Spicer, is out as press secretary. Anthony Scaramucci, purveyor of alternative facts and pugilistic Italian-American potty mouth, is now in as Communications Director. Reince Priebus is not-so-coincidentally now the former chief of staff, and "Mooch" and Priebus are now arch-enemies. Word on the street is that Priebus had been vocal for months about Scaramucci's shady business dealings – and by "shady," we're talking special-access-for-the-Chinese kind of shady. That's the backstory.
This morning, Arthur Schwartz, a friend of Anthony Scaramucci, tweeted, and later deleted, the following:
Hey @ArthurSchwartz, you deleted this tweet about @Reince having a mistress, happy Sunday! pic.twitter.com/L59Q4dhGZf

— ((Molly Jong-Fast)) (@MollyJongFast) July 30, 2017
CNN's Jake Tapper pounced on Schwartz's tweet, and re-tweeted it as follows:
Friend of @Scaramucci/guy quoted as his publicist goes on twitter to accuse @Reince of having a mistress. Interesting concept of high ground https://t.co/TuCy4jlvO6

— Jake Tapper (@jaketapper) July 30, 2017
…and this:
Publicist for @Scaramucci making public accusations against @Reince45 personal life https://t.co/SlnFxvzF0A

— Jake Tapper (@jaketapper) July 30, 2017
That's when all hell broke loose. Arthur Schwartz freaked out over being called a "spokesman" and "publicist" for Scaramucci. Schwartz tweeted wildly at Tapper and anyone else who'd read, insisting that he's just the Mooch's friend, and has never been his publicist. For good measure, Schwartz even tweeted out some screen shots of a conversation he'd had with a NY Post reporter on the topic of whether or not he's Scaramucci's PR guy.
— Arthur Schwartz (@ArthurSchwartz) July 30, 2017
If you're wondering 1) why a White House Communications Director would ever need his own publicist; or 2) why anyone even cares if Arthur Schwartz is, in fact, that publicist, you're not alone. Apart from being the literal definition of "protesting too much," this whole battle is not even half as interesting as the question of whether Mario Cantone will bring his Scaramucci impression to SNL next season.
However, Schwartz does care about the (ostensible) mischaracterization of his client list. Arthur Schwartz, you see, is a professional publicist. He had been a senior VP in charge of corporate communications at the prestigious MWW Public Relations firm. Schwartz left that position after getting into an epic twitter battle with disgraced Congressman Anthony Weiner. Weiner had made a mild joke about Governor Pataki's poor performance in the polls, and Schwartz went for Weiner's weiner:
In unrelated news, @GovernorPataki is a man of honor and integrity, and you're . . . well, you're @anthonyweiner No explanation necessary

— Arthur Schwartz (@ArthurSchwartz) August 28, 2015
So here's what we know: Schwartz is a publicist, he often takes to twitter to make personal attacks on his clients' political opponents. But if the client in question is Anthony Scaramucci, calling Schwartz a "publicist" is, in his mind, grounds for a lawsuit:
Again, for the 50th time: No. I have never worked for Anthony. Keep it up and you'll be hearing from counsel. https://t.co/dkuxnF6bYa

— Arthur Schwartz (@ArthurSchwartz) July 30, 2017
For a person in the communications biz, Schwartz should really have a better handle on the concept of defamation. Jake Tapper's inquiry as to whether Schwartz represents Scaramucci doesn't come close to making a false statement of fact from which financial damages would arise. In fact, even if Tapper had declared Schwartz unequivocally to be Scaramucci's publicist, no lawyer in the world would take that case.  Falsely accusing someone of being another person's publicist is hardly the kind of thing the law deems compensable.
There's also the minor matter of the truth or falsity of Schwartz's vehement denials. Tapper, for his part, isn't backing down. He looked into this whole publicist thing a bit, and he doesn't seem inclined to let it go:
Tweet from literally days ago where Schwartz says he's a spokesman for @Scaramucci #receipts pic.twitter.com/ph3uxyD5Uu

— Jake Tapper (@jaketapper) July 30, 2017
It does seem that Schwartz may have actually consulted with counsel and learned that his Tapper threat was ridiculous. About an hour ago, Schwartz tweeted out:
Yes. I apologized to Jake. https://t.co/Aj8bUJZ85B

— Arthur Schwartz (@ArthurSchwartz) July 30, 2017
Schwartz also reported that he did a mea culpa that satisfied the former chief of staff, but Tapper wasn't biting and sent out this gem:
Source close to @reince says he never spoke with @Schwartz and has neither heard nor accepted any apology from him. https://t.co/jzPkXn3rim

— Jake Tapper (@jaketapper) July 30, 2017
No word yet on whether Schwartz has plans to file a complaint for being falsely accused of apologizing.
[Screengrab via CNN]
This is an opinion piece. The views expressed in this article are those of just the author.
Elura Nanos - Columnist & Trial Analyst, Law & Crime; CEO Lawyer Up