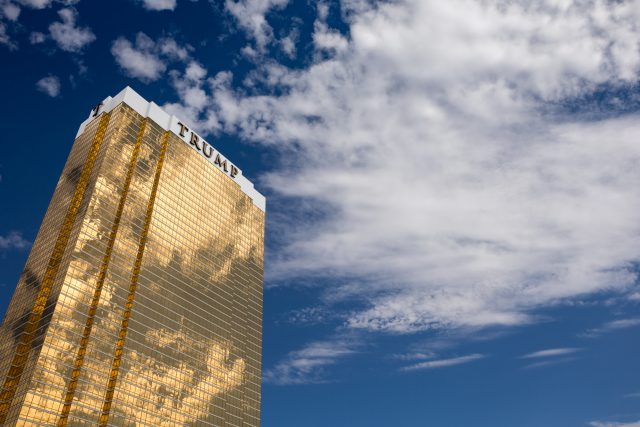 LAS VEGAS (AP) — Officials say one person is injured and a suspect is in custody after two separate fires were discovered at the Trump International Hotel in Las Vegas.
The Clark County Fire Department released a statement saying toasters, towels and various other materials were used to ignite the fires at the hotel bearing President Donald Trump's name.
One blaze was located in the women's restroom, on the pool deck level, and the other was in the hallway of the 17th floor.
A county spokesman says a hotel security guard was injured. The extent of the guard's injuries was not immediately released.
A police spokesman tells the Las Vegas Review-Journal that the man in custody is facing charges of first-degree arson and burglary.
Have a tip we should know? [email protected]