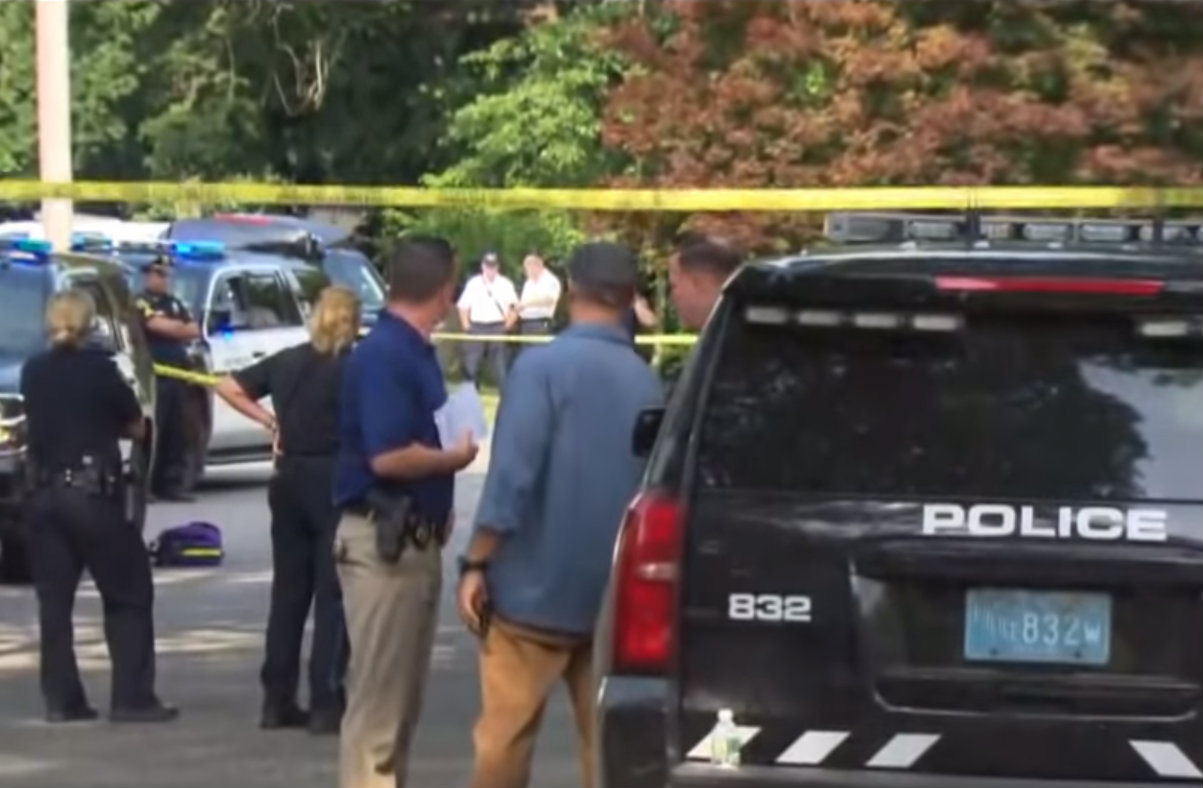 A police officer in Weymouth, Massachusetts was fatally shot Sunday, say local cops. 42-year-old Michael Chesna is survived by his wife, and two children. Authorities say Emanuel Lopes killed him using the officer's gun, according to Massachusetts Live. 
Norfolk County District Assistant District Attorney Greg Connor said in a press conference Sunday afternoon that cops got a call about an erratic driver near a hospital at about 7:32 a.m. A vehicle crashed, and the driver (Lopes) ran, the prosecutor said.
Chesna was one of the officers looking for him. Lopes was seen allegedly vandalizing a residence. Officer Chesna stopped his cruiser, drew his gun, and confronted the suspect. But Lopes attacked him, apparently using a "large stone," Connor said. It hit Chesna in the head, and the officer fell to the ground. Lopes grabbed his gun, then shot him several times in the head and chest, Connor said.
Other officers opened fire, and hit the suspect in a leg below the knee, the prosecutor said in a Boston Globe report. Nonetheless, Lopes allegedly led officers on a foot chase, and during this time, he opened fire three more times, killing a woman in her home.
This second victim's name was not released. Lopes sustained non-life threatening injuries. The defendant is scheduled to be arraigned on murder charges, either in court or at the hospital.
A police procession led Chesna's body to the medical examiner's office in Boston.
Weymouth police officer Michael Chesna, 42, killed in the line duty. A procession leads his body from South Shore Hospital. #wcvb pic.twitter.com/cG1k38NkLT

— Nicole Estaphan (@NEstaphan) July 15, 2018
Chesna was a U.S. Army vet who served in Iraq and Afghanistan. He was finishing a midnight to 8 a.m. shift the day he died, according to WCVB.
[Screengrab via WBZ]
Have a tip we should know? [email protected]