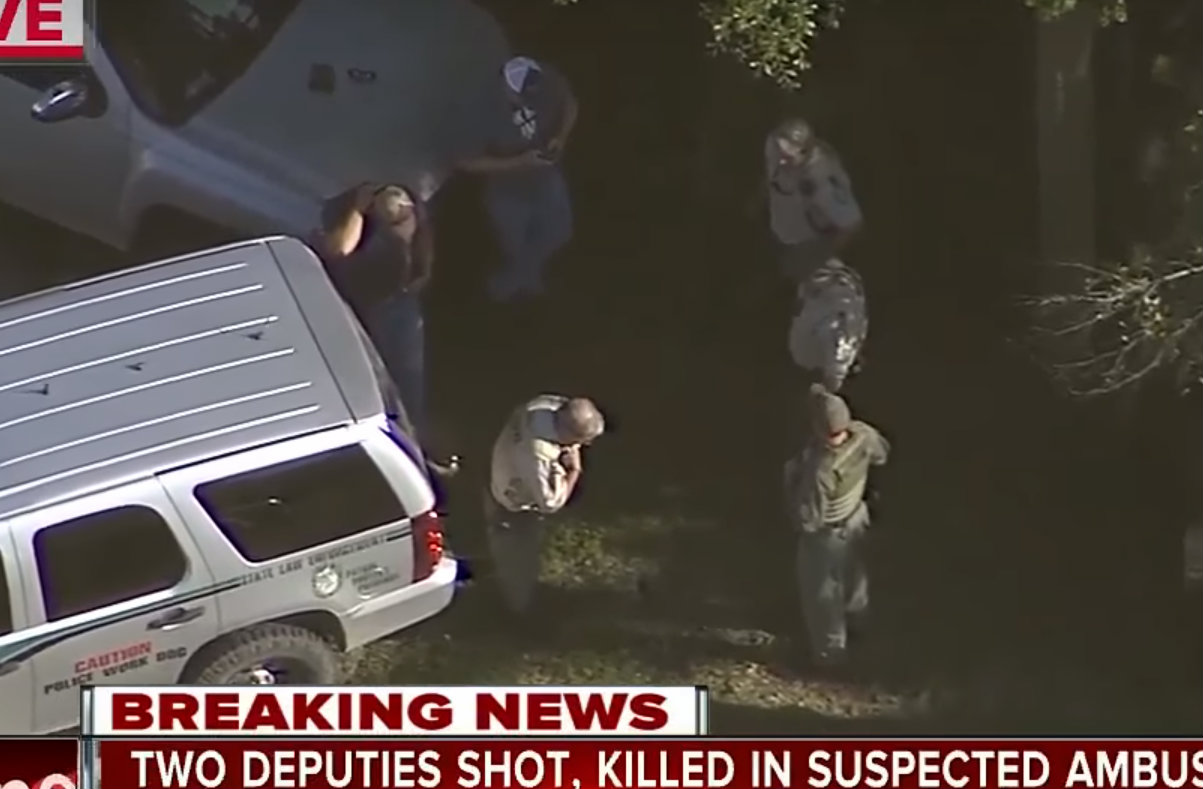 The Gilchrist County Sheriff's Office is reeling after two deputies were shot and killed on Thursday. In a statement, they said the victims were at the Ace China restaurant in Trenton, Florida. The suspect shot both deputies through the window at about 3 p.m., the statement said, and when their GCSO colleagues arrived, the alleged perpetrator was found dead outside the building.
This investigation is ongoing, with the the Levy County Sheriff's Office, Alachua County Sheriff's Office, the Florida Department of Law Enforcement, and the State Attorney's Office all named as being involved. As the sheriff's office described, there is currently no "apparent motive" for the shooting. No one else is being sought in the case.
During a press conference on Thursday evening, Sheriff Bobby Schultz named the victims as Sgt. Noel Ramirez and Taylor Lindsey, and said they were eating at the restaurant when the shooting happened.
"I knew both of them personally, and I can sit here in front of all of you, and tell you that I loved them," he said.
Schultz said he could not supply a reason as to why this happened, and that the Florida Department of Law Enforcement is running a probe into the shooting.
"What do you expect happens when you demonize law enforcement to the extent that it has been demonized?" Schultz said.
Because the FDLE investigation is ongoing, he declined to release the suspect's name, and declined to say if this person knew Ramirez and Lindsey before the shooting. He also declined to answer a question about whether the suspect committed suicide in his car.
New pic from scene of shooting that left 2 Gilchrist Deputies dead. Witnesses tell me the owner of Ace Chinese was able to get out when the gunman opened fire. Condolences coming in from agencies across Florida for the fallen deputies. @ActionNewsJax pic.twitter.com/ueBQRLxCbL

— Paige Kelton (@PaigeANjax) April 19, 2018
The incident quickly caught attention throughout the state and nationwide, eliciting condolences from Florida Attorney General Pam Bondi, The Polk County Sheriff's Office, and President Donald Trump.
[Screengrab via ABC Action News]
Have a tip we should know? [email protected]