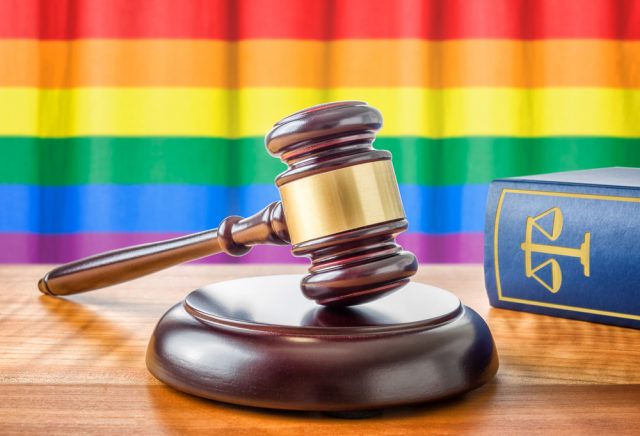 A California law banning gay conversion therapy for minors was challenged by therapists who argued that it violated their religious freedom. The law was upheld by the Ninth Circuit Court of Appeals in Welch v. Brown, and on Monday, the U.S. Supreme Court rejected the therapists' appeal.
The law, known as Senate Bill 1172, prohibits mental health professionals from "engaging in sexual orientation change efforts" with any patient under 18. If they violate the law, a counselor could face discipline by their licensing board. The language of the bill explains, "Being lesbian, gay, or bisexual is not a disease, disorder, illness, deficiency, or shortcoming. The major professional associations of mental health practitioners and researchers in the United States have recognized this fact for nearly 40 years."
The lawsuit that challenged the bill restricts the religious beliefs and practices of people in the position of plaintiff Donald Welch, who is both a therapist and a minister. The Ninth Circuit ruled that because the law doesn't apply to religious officials "who are acting in their roles as clergy or pastoral counselors and providing religious counseling to congregants." The law only applies to "the confines of the counselor-client relationship." Therefore, the Ninth Circuit decided that there was no problem with the ban.
Clearly, the Supreme Court agreed, as they did not even see fit to hear an appeal of the Ninth Circuit's decision.
[Image via Shutterstock]
Have a tip we should know? [email protected]