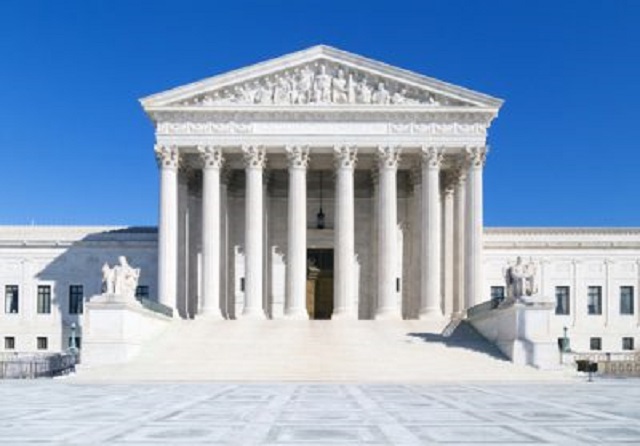 The Supreme Court is getting involved in the travel ban case. They have set a schedule for the parties in State of Hawaii v. Trump to file their briefs responding to the Ninth Circuit's new ruling, according to a reporter from The Washington Post. The Trump administration has a deadline of Thursday, Hawaii's is due Tuesday, and the administration must reply by Wednesday. Justices will hold conference on Thursday.
Judges with the Ninth Circuit Court of Appeals ruled Monday to uphold an injunction against President Donald Trump's travel ban. They argued that he failed to show how allowing nationals from six Muslim-majority nations, and refugees would be "detrimental to the interests of the United States." Judges held that the order "runs afoul" of the Immigration and Nationality Act, which prohibits nationality-based discrimination. They also said POTUS failed to follow protocol in reducing the annual cap on admitting refugees.
Plaintiff Ismail Elshikh, an American citizen, said the first travel ban kept his Syrian mother-in-law from joining the family. He argued that the second travel ban would continue to keep from her out of the U.S., and away from relatives. The State of Hawaii is part of the complaint because they said the executive order would hurt recruiting efforts for the state-run University of Hawaii.
The Ninth Circuit Judges made their decision on statutory grounds, saying plaintiffs were likely to win the case on the basis of its merits. They declined to look at the plaintiffs' claim that the travel ban violated the Establishment Clause.
[Screengrab via Associated Press]
Have a tip we should know? [email protected]