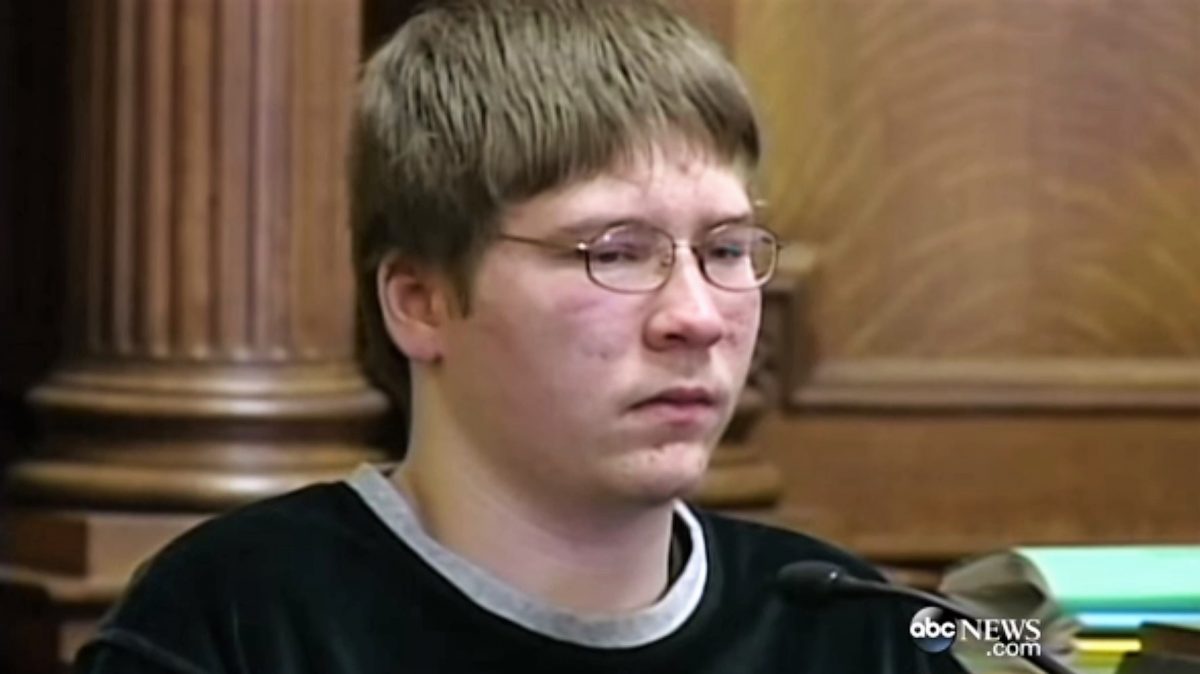 The Supreme Court of the United States has DECLINED to take up a petition to hear the federal appeal of Brendan Dassey. The legal saga of Dassey and his uncle Steven Avery became internationally famous in the hit Netflix film "Making a Murderer." Separate juries convicted both Avery and Dassey of killing freelance photographer Teresa Halbach at the Avery family's salvage yard near Mishicot, Wisconsin, on Halloween Day in 2005.
Here is what you need to know about the case as it moves forward.
What's the case all about?
Teresa Halbach disappeared on October 31, 2005. Her family reported her missing on November 3, 2005. Steven Avery was linked to the case the next day by law enforcement. Avery admitted in a series of television interviews on that day that he had seen Halbach on Halloween, but he said that she left his family's property after photographing a maroon van that was for sale.
Volunteer searchers testified that they went to the salvage yard on November 5, 2005, to look for clues as to Halbach's whereabouts. They found Halbach's vehicle covered with brush and boards. A massive law enforcement search ensued. Authorities testified that they discovered Halbach's car key in Avery's bedroom, Avery's blood in Halbach's car, Avery's DNA on the hood latch to Halbach's car, and the burned remains of Halbach's electronic devices and of Halbach herself in a burn pit and a burn barrel near Avery's trailer.
Avery was regionally famous long before the Halbach disappearance. He had spent eighteen years in prison on a 1985 rape case. Authorities released him in 2003 after DNA testing proved that someone else was the real rapist. Avery was suing the Manitowoc County, Wisconsin Sheriff's Department for botching his 1985 case when that same sheriff's department uncovered virtually all of the critical evidence against him in the Halbach case. Avery claimed the evidence against him was planted by unscrupulous investigators who were anxious to get off the hook in the civil case. Still, Avery was arrested and charged with Halbach's murder.
Authorities connected Dassey to the case when they learned he had been losing weight and acting strangely. Law enforcement asked to speak to him. In a series of interviews, Dassey confessed to helping his uncle rape, kill, and dispose of Halbach. Dassey was arrested and charged with being a party to Halbach's murder. Additional charges were filed against Avery in early 2006 based on Dassey's interview.
Dassey and Avery were tried and convicted of Halbach's murder in 2007.
Dassey argued in a series of post-conviction cases that he was basically tricked into confessing to the crime by older, smarter, and more experienced interrogators who fed him details they either already knew about the crime or which they suspected had occurred. They then promised Dassey leniency if he agreed with their version of events. Naturally, Dassey went along, in part because of his borderline IQ, his defense team argued.
Avery's supporters believe he was set up. Dassey's supporters believe he confessed due to psychological pressure.
What's the legal issue?
The heart of the legal issue in the case is whether Dassey's confession was voluntary. Dassey's legal team is arguing that his confession was involuntarily coerced in violation of the 5th Amendment right against self-incrimination and the due process clause of the 14th Amendment.
The legal standard for a "voluntary" confession is high. It does not mean merely that an individual sits and agrees to talk. It means that an individual means to give himself up to the authorities and to accept whatever comes to him as a result of doing so.
Supreme Court review is rare.
The Supreme Court accepts only one to two percent of petitions it receives, so the acceptance of a case is statistically extremely rare, especially for habeas corpus petitions.
What's a habeas corpus case?
Dassey petitioned the Supreme Court for habeas corpus review after exhausting his options in state court. We outline his entire appellate proceedings here.
Habeas corpus proceedings date back to England. The proceedings were designed as a check on the power of the king to incarcerate people on a whim. The phrase literally means "that you have the body" in Latin.
Article I, Section 9, Clause 2 of the United States Constitution mentions habeas corpus review in the negative. While the Constitution does not expressly grant the right of habeas corpus, it does allow Congress to suspend habeas corpus during certain times. Because Congress sets the parameters of the procedure, federal statutes govern habeas corpus proceedings. By following the statute, defendants imprisoned by the various states can petition the federal government for relief when defendants believe their federal constitutional rights have been violated in the process of pursuing a conviction.
Troublesome for Dassey is the Antiterrorism and Effective Death Penalty Act of 1996, which limited habeas corpus rights. The State of Wisconsin has argued in each of Dassey's federal appeals that the AEDPA requires federal courts to give deference to reasonable state court decisions. Even if those decisions are perceived by federal judges to be incorrect, so long as they are reasonable, the AEDPA requires federal courts to give deference to decisions of lower state courts below.
Dassey's legal team says the law requires police to use extra care when interrogating juveniles and that the investigators who interviewed Dassey did not give him enough care (given his age and intellectual limitations).
Dassey's attorneys react.
Laura Nirider, one of the attorneys who handled Brendan Dassey's federal appeal, reacted to the Supreme Court's decision with a mid-morning statement:
We will continue to fight to free Brendan Dassey. Brendan was a sixteen-year old with intellectual and social disabilities when he confessed to a crime he did not commit. The video of Brendan's interrogation shows a confused boy who was manipulated by experienced police officers into accepting their story of how the murder of Teresa Halbach happened.  These officers repeatedly assured him that everything would be 'okay' if he just told them what they wanted to hear and then fed him facts so that Brendan's 'confession' fit their theory of the crime.  By the end of the interrogation, Brendan was so confused that he actually thought he was going to return to school after confessing to murder.  Nonetheless, he was convicted and sentenced to life in prison on the basis of this 'confession.'

Unfortunately, Brendan isn't alone. Over the past twenty years, extensive empirical and psychological research has shown that children under 18 are between three and four times more likely to falsely confess than adults – and yet the criminal justice system fails many of them.  It's up to the courts to put an end to this.  Now, more than ever, courts around the country must update their understandings of coercion in light of the newly understood problem of false confessions.  The Center on Wrongful Convictions of Youth is dedicated to continuing this effort, along with our justice-minded partners in both law enforcement and defense-oriented communities across the globe.

We would like to extend sincere gratitude to the dozens of former prosecutors, national law enforcement trainers, leading psychological experts, innocence projects, juvenile justice organizations, and law professors who filed amicus briefs in this case and who, along with our legal team, will continue to fight for Brendan and the many other children who have been wrongfully convicted due to the use of coercive interrogation tactics.
Wisconsin Department of Justice reacts.
Wisconsin Attorney General Brad Schimel reacted this way to the Supreme Court's refusal to hear the case:
"DOJ is pleased that the Supreme Court of the United States denied Mr. Dassey's Petition for Writ of Certiorari, and the decision of an en banc panel of the United States Court of Appeals for the Seventh Circuit stands. We hope the family and friends of Ms. Halbach can find comfort in knowing this ordeal has finally come to a close."
For further analysis of the Dassey case from Law&Crime, click here.
Aaron Keller covered the Avery and Dassey trials as a local journalist in northeastern Wisconsin between 2005 and 2007. He is now a licensed attorney and is the senior live, streaming trial host at the Law&Crime Network. Follow him on Twitter @AKellerLawCrime.
[Image via screen capture from ABC News.]
[Editor's Note:  this piece has been updated to include reaction from Laura Nirider and Brad Schimel.]
Have a tip we should know? [email protected]
Aaron Keller - Deputy Editor-in-Chief