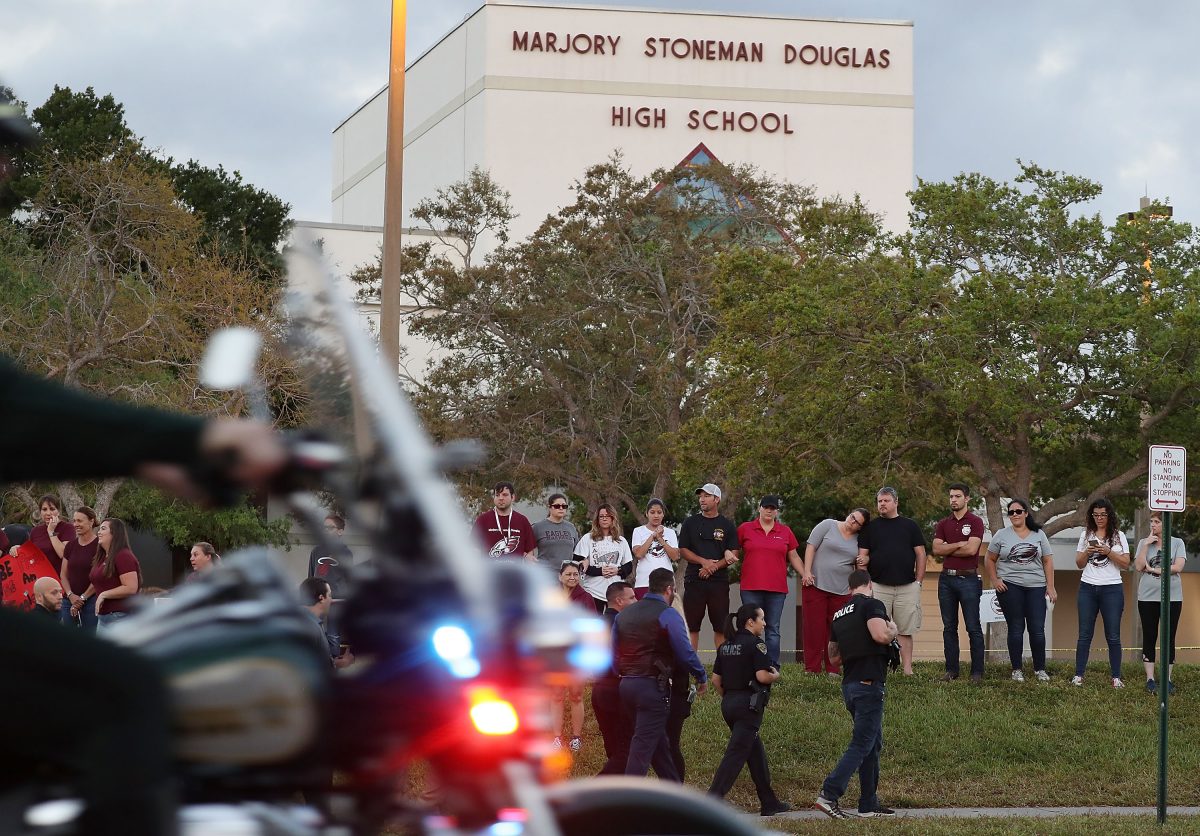 The same day that Parkland school shooting suspect Nikolas Cruz's brother was arrested for allegedly trespassing at Marjory Stoneman Douglas High School, more students were arrested.
A tenth grader was picked up on a weapons charge after he allegedly brought a knife onto a school bus on Monday and showed it off to other students. Deputies who responded to the report on Tuesday afternoon searched the student's backpack and allegedly found a 9-inch knife inside.
That same morning, Jordan Salter, 18 was arrested for allegedly pulling a knife on another student during an altercation. Officers say Salter's friend had gotten into a dispute with a boy, dumping iced coffee on him before Salter then poured cereal on the boy. Things escalated from there, as the boy got in Salter's face before Salter pulled the two-inch knife from her bra.
Another tenth grader at the school was apprehended will undergo a psychiatric evaluation after allegedly posting a picture on Snapchat on Monday that showed him holding a gun with the caption, "catch me out here [expletive]", the Broward County Sheriff's Office told the Palm Beach Post. The student, who identity has not been revealed, was removed from class after the social media post was discovered.
The teen reportedly told authorities that the weapon was a BB gun. The sheriff's office also said that the student uses the handle "NickCruz" in a popular video game.
He is expected to be charged with disrupting a school function.
As noted above, Cruz's brother Zachary Cruz was arrested Tuesday for being on school grounds after hours, after being told to stay away. The Post reported that despite the minor trespass charge, Zachary Cruz is being held on $500,000 bond, due to concerns that he might do something similar to his brother's alleged attack.
[Image via Joe Raedle/Getty Images]
Have a tip we should know? [email protected]