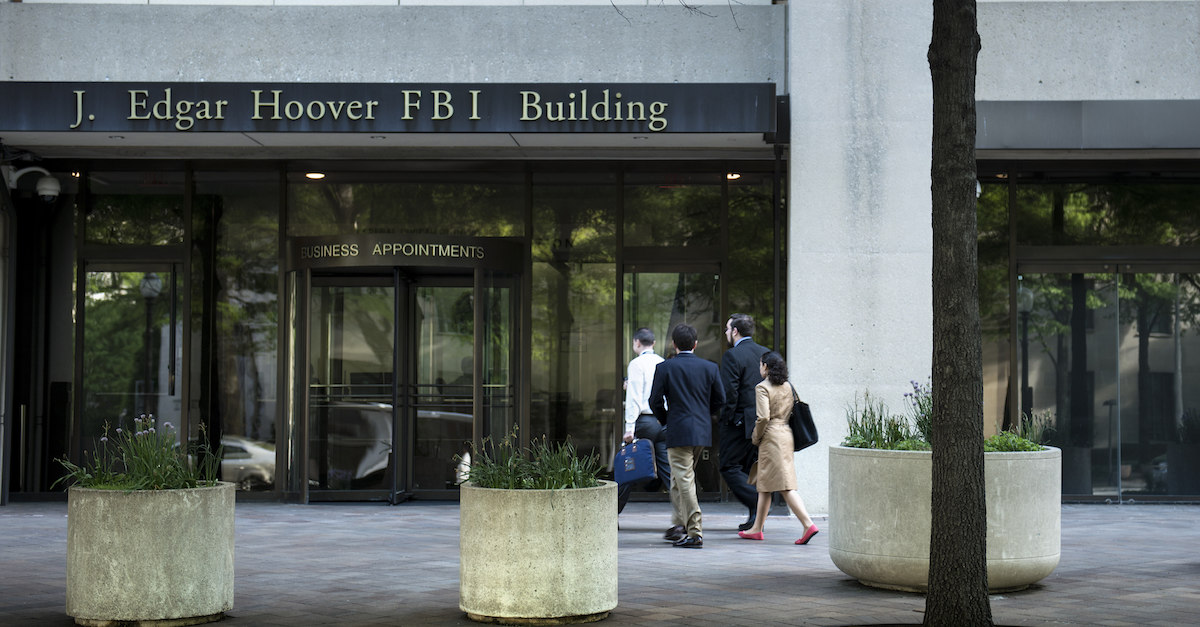 While he is still an FBI agent, Peter Strzok was reportedly escorted from the FBI building last Friday as a review of his conduct internally and a determination of possible discipline continues. The news comes in the wake of the Office of the Inspector General (OIG) report that did not draw a favorable conclusion about Strzok.
Strzok and his FBI lawyer Lisa Page have been mentioned in the same breath for months now, often finding themselves the target of President Donald Trump's Twitter ire.
They are essentially the faces of the argument that the Clinton Email Probe and the Russia Investigation are to be discredited because the way the investigations have been handled is motivated by political bias. The texts Strzok and Page exchanged have been on the radars of many. Strzok, in one case, sent Page a text that said "we'll stop it" — "it" being a Trump presidency.
The context was that Page sent a text asking "[Trump's] not ever going to become president, right? Right?!"
"No. No he won't. We'll stop it," Strzok replied.
The OIG report concluded that it was possible political bias influenced Strzok's decision-making.
Strzok's lawyer Aitan Goelman called it "critically flawed" for the OIG to conclude that it "cannot rule out 'with confidence' the possibility that Special Agent Strzok's political 'bias' may have been a cause of the FBI's failure, between September 29 and October 25, 2016, to seek a second search warrant for the Anthony Weiner laptop."
"In fact, all facts contained in the report lead to the conclusion that the delay was caused by a variety of factors and miscommunications that had nothing to do with Special Agent Strzok's political views," Goelman previously wrote in a statement obtained by Law&Crime.
Goelman was not happy about the latest news either.
Goelman also penned an op-ed for USA Today on Tuesday in Strzok's defense. The headline reads, "Donald Trump is wrong. My client Peter Strzok is a patriot, not a 'sick loser.'"
President Trump has criticized Strzok and Page on Twitter. Even former FBI Director James Comey, who Trump fired, said he understood the president's concerns.
"I get why he would be very concerned about that. It's the reason why Bob Mueller removed Peter Strzok, who is an excellent agent, removed him from the investigation," Comey told CNN's Jake Tapper.
"It's poor judgment and it shouldn't happen," Comey added about the Page-Strzok texts.
Trump has reportedly in the past "sharply" questioned U.S. Attorney General Jeff Sessions and FBI Director Christopher Wray about why Strzok and Page still had jobs.
Alberto Luperon contributed to this report.
[Image via Brendan Smialowski/AFP/Getty Images]
Have a tip we should know? [email protected]