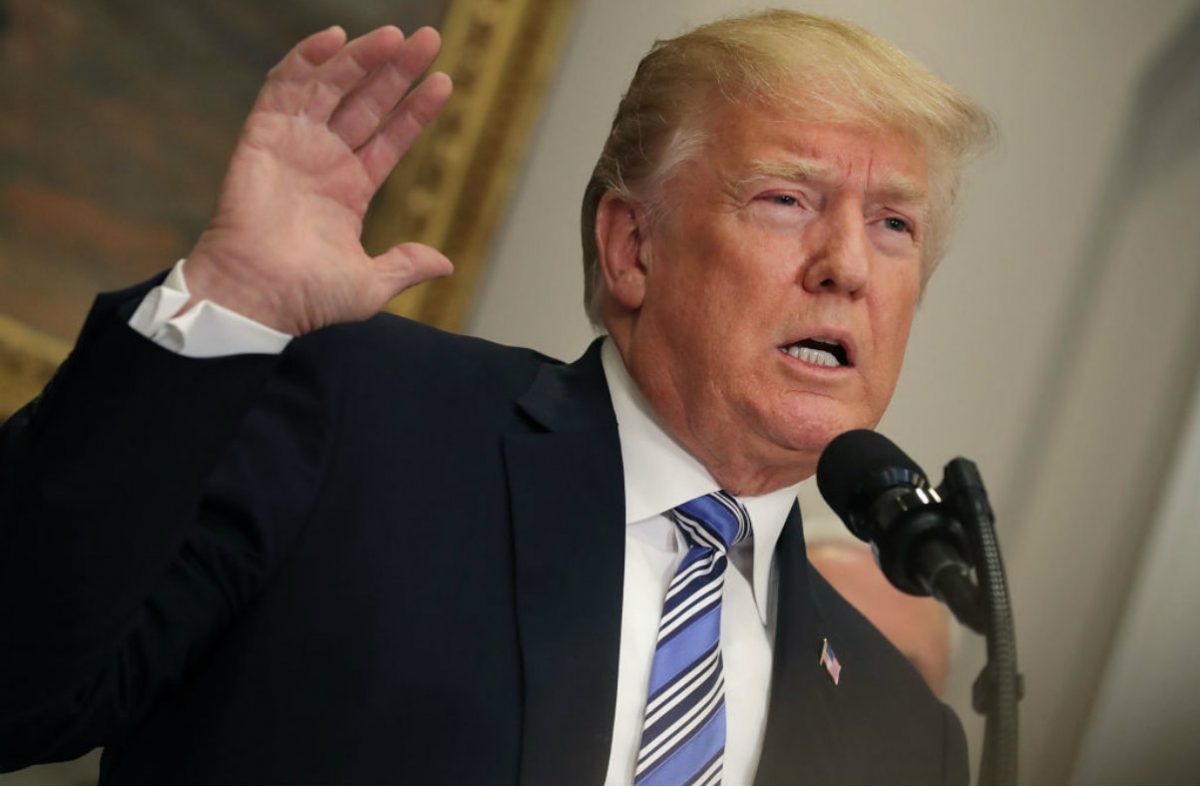 Stormy Daniels' attorney, Michael Avenatti, isn't wasting any time in the adult film star's lawsuit against President Donald Trump and his lawyer Michael Cohen. In a Wednesday court filing, he asked the judge in Daniels' lawsuit to set a date for a jury trial, as well as for depositions of Trump and Cohen.
Avenatti's motion doesn't ask for that much of the president's time. As part of his request for expedited discovery, he said he wants to conduct depositions of Trump and Cohen that would last no longer than two hours each. Avenatti also told the court that he wants to make up to ten "targeted requests" for documents from Trump and Cohen related to Daniels' agreement. The requests states that this would not interfere with Trump's responsibilities as president.
Avenatti states in his court filing that he met with Cohen's team on March 21 and made it known that he wanted to conduct depositions, but was turned down, prompting him going to the court now.
The main issues that Avenatti says he wants to focus on are whether Trump knew about the agreement and payment at the time, what — if any — role Trump played in it, where the money really came from, and whether it was meant to benefit Trump's campaign.
Cohen has insisted that Trump himself played no role in the payment and was unaware of it at the time. Trump, meanwhile, has been relatively silent on the matter, outside of a general, albeit carefully worded denial of the allegations.
This request for discovery comes on the heels of Avenatti amending Daniels' complaint, which originally only claimed that her nondisclosure agreement to remain silent about an alleged affair with Trump was unenforceable. The new complaint added a defamation claim against Cohen for a statement he made that Avenatti claims alluded to Daniels' allegations being false.
The amended complaint also said that the agreement is unenforceable because it was for the illegal purpose of circumventing campaign finance laws because the money paid to Daniels was allegedly an illegal in-kind contribution to the Trump campaign. Trump and Cohen are already facing an FEC complaint from the group Common Cause based on the same allegation.
Should the court grant all of Avenatti's requests in the court filing, a trial would be scheduled within 90 days of the decision.
Stormy Daniels Motion for Expedited Jury Trial and Discovery by LawNewz on Scribd
[Image via Chip Somodevilla/Getty Images]
Have a tip we should know? [email protected]