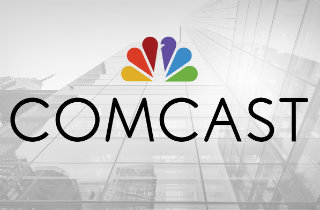 Nobody likes their cable company. If the response when their name comes up online is any indication, they especially don't like Comcast, also known by the brand name XFinity. That public sentiment is likely to get worse in light of a new $100 million lawsuit filed against the cable giant by the state of Washington in King County Superior Court. The 17 page complaint outlines a pattern of deceptive behavior from Comcast in selling subscribers on their "Service Protection Plan," which the Washington State Attorney General's Office described as "near-worthless" in a statement. Approximately 500,000 Washington residents have subscribed to the plan, currently priced at $4.99, in the last five years.
According to the complaint, "Comcast advertised its Service Protection Plan as a method of avoiding all service call charges. It promotes the SPP to Washington customers when they first sign up for Comcast services, during technical support and service calls, and via its online description of the service."
That Comcast charges for service calls may come as a surprise to those not in their service areas, as not every cable company does that.  Sales scripts for the SPP including lines that made it seem all-inclusive, such as "The plan provides you with the confidence that should you have a problem with any Comcast service, we will be able to take care of this for you without additional service fees."
The complaint also stateed the company would claim that subscribers would be charged for repairs to outside wiring unless they had the SPP, even though outside wiring is Comcast's responsibility. On top of that, while the plan allegedly covered "all inside-wiring related service calls," the last paragraph has a disclaimer noting that "The Plan does not cover the repair of wire concealed within a wall (i.e. wire that is wall fished.)" Think for a moment about where your cable wiring is: In the wall. Effectively, the only "inside wiring" issues covered were from the wall to the cable box and the interconnects going from the cable box to the TV. The wiring you'd expect the SPP to cover would require a service call to the house priced between $36.50 and $70.00.
Comcast issued the following statement when contacted by LawNewz:
The Service Protection Plan has given those Washington consumers who chose to purchase it great value by completely covering over 99% of their repair calls.  We worked with the Attorney General's office to address every issue they raised, and we made several improvements based on their input. Given that we were committed to continue working collaboratively with the Attorney General's office, we're surprised and disappointed that they have instead chosen litigation.  We stand behind our products and services and will vigorously defend ourselves.
[Photo: Comcast promotional materials]
Have a tip we should know? [email protected]