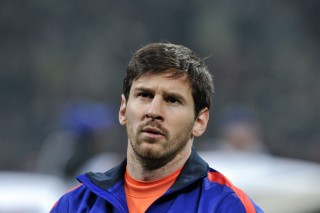 Lionel Messi, considered to be one of the best soccer players on the planet, was sentenced to 21 months for tax evasion in a Barcelona court on Wednesday. The soccer star must also pay a $2 million dollar fine. Messi's father, Jorge Horacio Messi received the same punishment as his son except with a lesser fine of $1.5 million. Messi was convicted on 3 counts of tax fraud, and may appeal the decision to the Spanish Supreme Court. However, it is unlikely that Messi or his father will actually serve time in prison. Under Spanish law, a non-violent prison sentence under two years can be served as probation rather than jail time.
The case against Messi was brought by prosecutors after they say that he and his fathers had used tax havens such as Uruguay and Belize and other shell companies in Britain and Switzerland to avoid paying taxes to the Spanish government from 2007-2009. These taxes would have totaled around €4.1 million.  While Messi admitted that he had signed documents, he said that he did not read them and did not know that he had done anything wrong or was defrauding the Spanish government. In addition, he said that his father had control over his finances. According to Forbes, Messi is the 2nd highest paid athlete in the world  and made a total of $81.4 million.
FC Barcelona, the club Messi plays for, released a statement in support of their star forward.
"FC Barcelona gives all its support to Leo Messi and his father with relation to the sentence for tax evasion handed out by the Provincial Court in Barcelona today. The Club, in agreement with the Government prosecution service, considers that the player, who has corrected his position with the Spanish Tax Office, is in no way criminally responsible with regards to the facts underlined in this case," the statement said according to ESPNFC.
However, the presiding judge did not agree with Messi or FC Barcelona.
"(His) avoidable ignorance, which was derived from indifference, is not an error, and it does not remove responsibility. The information that the accused avoided having was, in reality, within his reach via trustworthy and accessible sources," the presiding judge, Mercedes Armas Galve, wrote in the statement according to Reuters.
Have a tip we should know? [email protected]