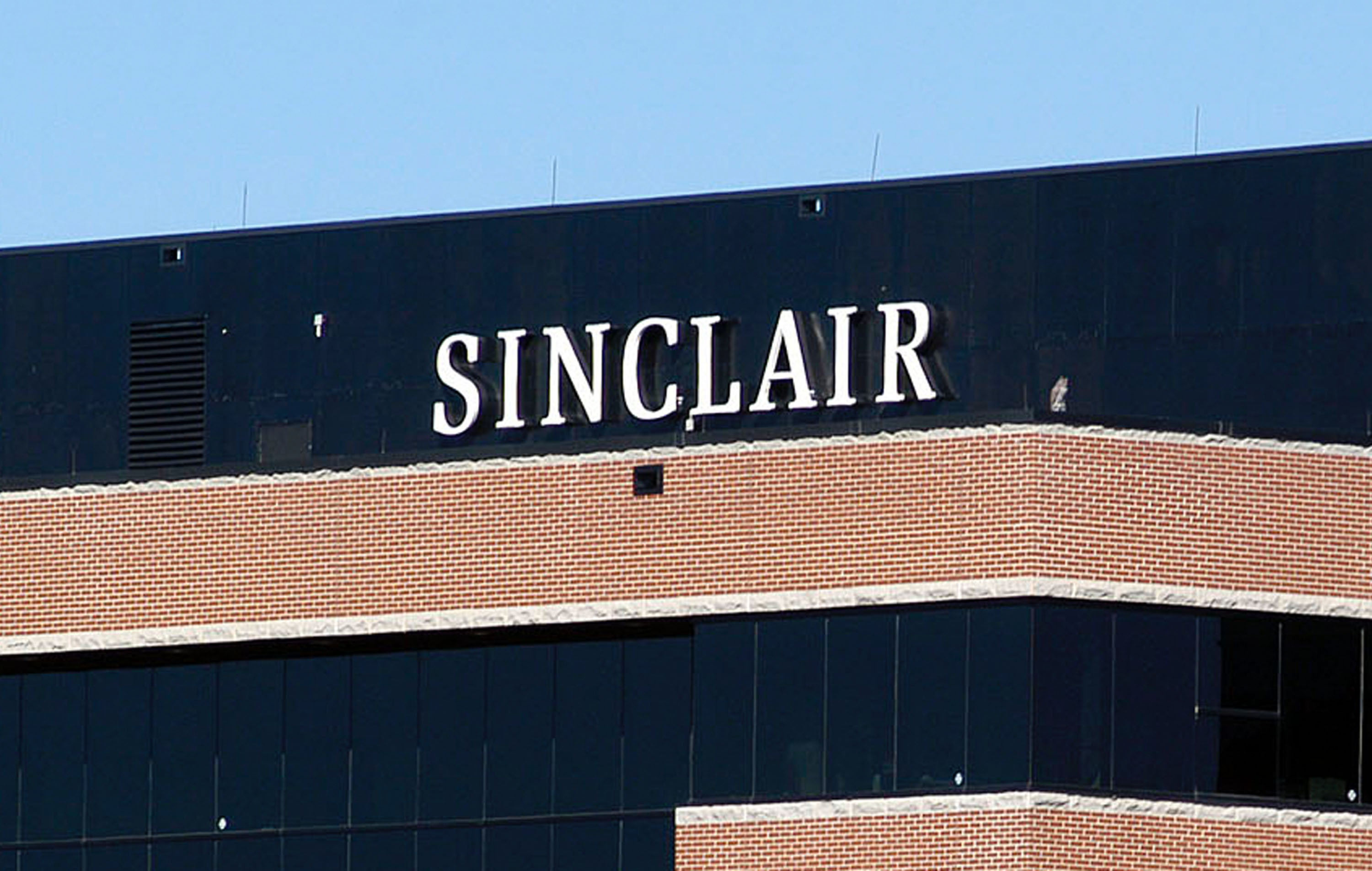 The former president and current executive chairman of Sinclair Broadcast Group was previously arrested for an "unnatural and perverted sex act" with a sex worker.
According to a 1996 article in The Baltimore Sun, David Deniston Smith was arrested in an undercover sting aimed at a downtown corner highly frequented by street prostitutes. Smith and his alleged purchased mistress were both charged with committing an unnatural and perverted sex act–allegedly oral sex.
Undercover Officer Gary Bowman was allegedly talking to Mary DiPaulo near the corner in question. DiPaulo then allegedly left Bowman's car after telling him "she had just seen her regular date driving in the area," according to court documents obtained by The Sun.
Baltimore police say DiPaulo then ran across the street and got inside a 1992 Mercedes Benz of undetermined model. After running the vehicle's tags, police determined the Mercedes was actually a company car registered to Sinclair Broadcast Group Inc.
Police then followed the Mercedes and its occupants onto the Jones Falls Expressway, Baltimore's central artery and a segment of U.S. Interstate Highway 83. There, police allegedly witnessed DiPaulo perform oral sex on Smith as he drove the Mercedes north.
After spending the night in jail, Smith was released on his own recognizance. Smith eventually took a plea deal and was convicted of a misdemeanor sex offense.
According to a 2004 expose on Sinclair Broadcast Group published by Salon, part of Smith's plea deal included a promise that Smith would own up to his behavior on air. Smith ultimately had the confession written up–and then he ordered an anchor to read it on air.
LuAnne Canipe, a reporter who worked at Sinclair's flagship network in Baltimore from 1994 to 1998 said, "I asked the anchor why she was reading it, and she said she didn't feel like she had any choice."
To further atone for his malum prohibitum sexual misadventure, Smith was also ordered to perform community service. To that end, Sinclair produced a series of reports on a local drug counseling program. Smith ultimately ordered his employees to actually do that work, too. Canipe noted the obvious issue here:
A Baltimore judge called me up. He wasn't handling the case, but he called to tell me about the arrangement and asked me if I knew about it. The judge was outraged. He said, '"How can employees do community service for their boss?"
Canipe continued, "I really hated the way he handled our newsroom and what he expected his reporters to do after his arrest. It was all very humiliating as a journalist. The next day we went out in a station vehicle and we stopped at a light. And a truck driver sees the station logo on the side of the car and starts making a sex gesture to us."
Law&Crime left a voicemail with Smith requesting comment on this story but no response was forthcoming at the time of publication.
[image via William Thomas Cain/Getty Images]
Follow Colin Kalmbacher on Twitter: @colinkalmbacher
Have a tip we should know? [email protected]