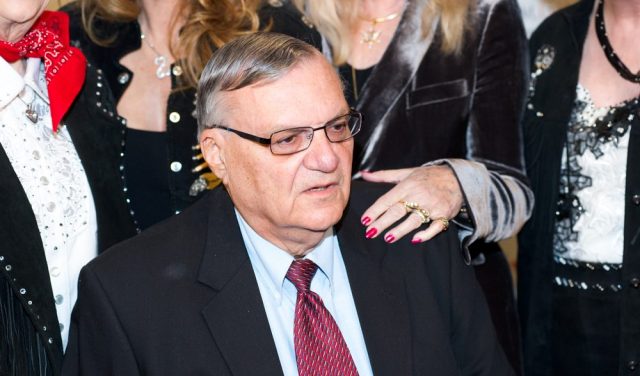 Joe Arpaio, the former Sheriff of Maricopa County, Arizona, is scheduled to go to trial on April 25 for allegedly violating a court order related to a case centered on profiling practices. On Thursday, lawyers who had been representing Arpaio suddenly withdrew from the case, without giving any detailed public reason.
On Monday, A. Melvin McDonald and Linda K. Tivorsak of the law firm Jones, Skelton & Hochuli filed a motion to withdraw from the case, claiming that continuing to represent Sheriff Arpaio would violate the Arizona State Bar's Ethical Rules, specifically, Ethical Rule 1.16(a)(1). That rule says that an attorney shall withdraw from a case if representation would "result in violation of the Rules of Professional Conduct or other law[.]"
At a Thursday hearing, Judge Susan Bolton granted the motion. It's unknown what was said at the hearing, because the judge ordered everyone except the attorneys to leave the courtroom, The Arizona Republic reported. Ten minutes later, people were allowed back in and the attorneys were granted their withdrawal.
Jones, Skelton & Hochuli wasn't the only firm representing Arpaio, so he's not left in the dark. Mark D. Goldman and Jeff S. Surdakowski, of the law firm Goldman &. Zwillinger are still on the case, with Goldman now serving as lead counsel.
"Our firm feels good about getting prepared for it," Goldman said, but indicated he may ask for a delay in the case as he settles into his new role. If convicted, Arpaio could face six months in jail.
[Image via Shutterstock]
Have a tip we should know? [email protected]