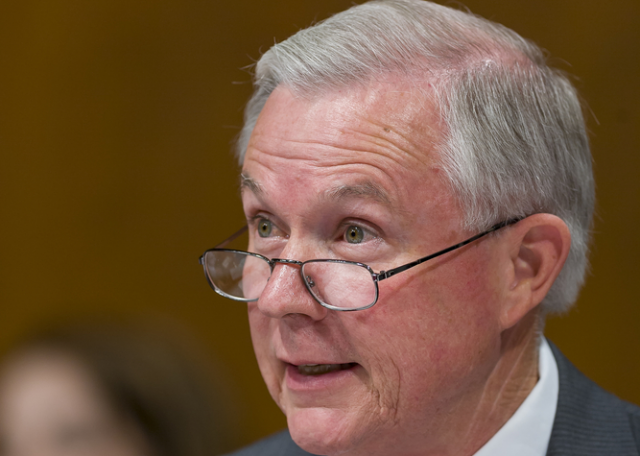 Attorney General Jeff Sessions has ordered federal prosecutors to look into the FBI's investigation of the 2010 sale of a uranium mining company to a Russian state energy company, NBC News reported. The sale of the company, Uranium One, has drawn significant interest and ire from Republicans, as it gave Russian entity Rosatom control of roughly 20 percent of America's uranium mining production. The transaction was approved by multiple federal agencies, including the State Department, which was led by Secretary of State Hillary Clinton at the time.
A number of individuals connected to the sale had donated millions of dollars to the Clinton Foundation, which led to suspicion of possible corruption. Still, an FBI investigation resulted in no charges, and now federal prosecutors are asking FBI agents about their findings, officials told NBC. Depending on what the Justice Department learns from the questioning, a special prosecutor may be called in to investigate the Uranium One deal.
Clinton's State Department was but one of nine government agencies that approved the Uranium One deal, saying that it did not pose a threat to American security. In the past, Clinton has denied even being involved in the sale's approval, but the Clinton Foundation's failure to disclose large donations from some of the players involved raised doubts.
According to the NBC report, law enforcement officials claim that in addition to questions about the FBI's findings, Sessions is having his prosecutors look into whether or not the FBI's investigation was improperly shut down by the Obama administration. Republicans have long held that the matter was not handled properly, and a senior official with the DOJ said that Sessions' team is collecting information in light of those suspicions.
Law&Crime reached out to the FBI, which has already declined to comment to NBC.
Have a tip we should know? [email protected]