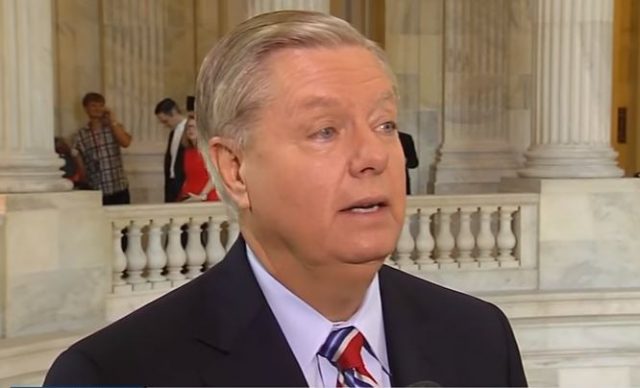 Over the weekend, Senator Lindsey Graham gave a speech to the South Carolina Republican Party that touched on a number of issues, from President Donald Trump's handling of military operations, to how often the Commander in Chief calls him. Of particular note, however, was a hint of some potential inside information about the future of the Supreme Court.
The Wasthington Examiner reported that Graham revealed that a seat on the Court could be vacant in the near future, saying, "There is another opening coming, just hang tight." There have been rumors thatJustice Anthony Kennedy could be retiring soon. Justice Kennedy is 80 years old.
The last Supreme Court seat that went vacant remained so for more than a year, after Justice Antonin Scalia passed away. After President Obama's nominee, Merrick Garland, went ignored by Senate Republicans who refused to hold a confirmation hearing, President Trump's pick, Neil Gorsuch, got the job. To get Gorsuch through against Democratic opposition, GOP Senate leadership changed the rules so that Supreme Court nominees could not be filibustered, allowing picks to be approved with a simple majority. As a result, any conservative nominee who might be chosen to replace the centrist Kennedy would have a relatively easy time getting through.
Graham expressed his approval of Gorsuch, calling his selection a "home run."
[Image via Bloomberg screengrab]
Have a tip we should know? [email protected]