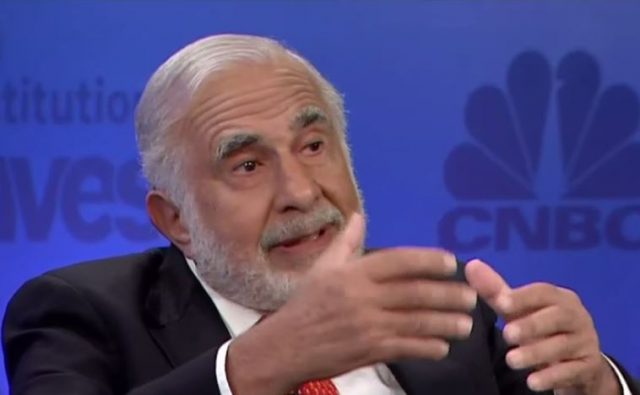 Senator Tammy Duckworth (D-Illinois) is pushing for the FBI to investigate former Donald Trump adviser Carl Icahn for potentially being in violation of federal law. In a letter she wrote to FBI Director Christopher Wray on Wednesday, Duckworth alleged that Icahn illegally used his government position for hundreds of millions of dollars in personal gain.
"It appears Mr. Icahn potentially violated the principal criminal conflict of interest statute … by participating personally and substantially … on a government matter that directly affects his own financial interests." Specifically, Duckworth was referring to the Federal Renewable Fuel Standard (RFS) program.
The law in question is 18 USC Section 208, which forbids employees of the Executive Branch from participating in matters where they have a financial stake, unless they disclose the interest in advance and receives a determination that it is not significant enough to harm the government's integrity.
Regarding the RFS program, Icahn allegedly convinced President Trump to get the EPA to move the point of obligation under the program. The conflict here is that Icahn is the Chairman of the Board and majority owner of CVR Energy, a refinery company that is bound by the RFS.
Sen. Duckworth's letter alleges that Icahn:
used his Presidentially-appointed position and special advisor title to falsely represent himself as empowered to negotiate on behalf of the Trump Administration in a scheme to trick industry representatives into agreeing to a change in a Federally-funded program that would bring Mr. Icahn significant financial benefits.
Duckworth says that CVR's stock has skyrocketed since Trump's election, with an increase in value of $455 million as of last week. Icahn owns 82% of the company.
The Illinois Democrat has criticized past efforts from Icahn to change the RFS point of obligation, which she believes could result in compliance issues, and rising gas prices.
[Image via CNBC screengrab]
Have a tip we should know? [email protected]