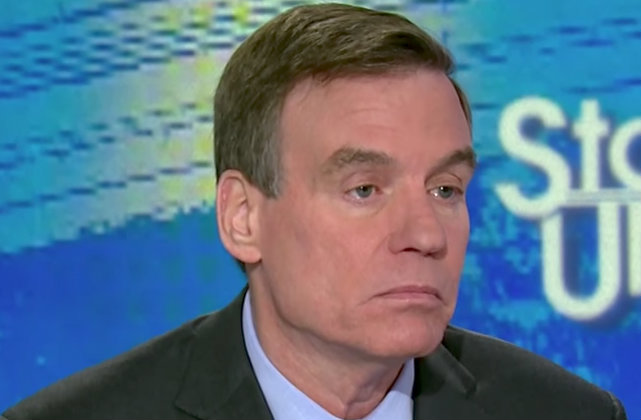 Fallout continues from a leaked National Security Agency report. The Intercept got their hands on a document that reportedly showed the Russian government tried to hack at least one U.S. voting software supplier, and engaged in phishing-efforts against more than 120 local election officials. But it was bigger than that, says Sen. Mark Warner (D-Indiana).
"I don't believe they got into changing actual voting outcomes," he told USA Today on Tuesday. "But the extent of the attacks is much broader than has been reported so far."
Warner, the ranking Democrat on the Senate Select Committee on Intelligence, said he wanted intelligence agencies to declassify the names of the targeted states so local officials could prepare in advance of the 2018 mid-term election.
"Some folks say the states are victims, so they have to agree to release that information," he said. "I really want to press the case. This is not an attempt to embarrass any state. This is a case to make sure that the American public writ large realizes that if we don't get ahead of this, this same kind of intervention could take place in 2018 and definitely will take place in 2020."
Reality Leigh Winner, an intelligence contractor, has been charged with leaking the report to The Intercept.
U.S. intelligence officials have said since December that Moscow-backed hacking efforts were designed to help Donald Trump win the 2016 presidential election.
[Screengrab via CNN]
Have a tip we should know? [email protected]