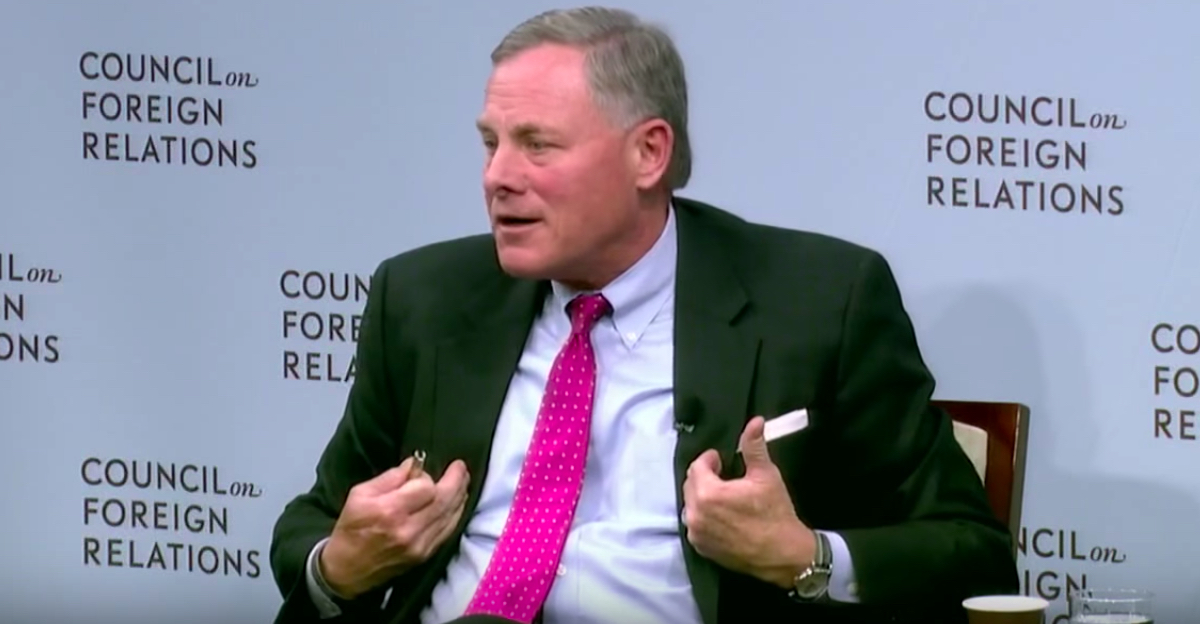 A progressive advocacy group filed an ethics complaint against Sen. Richard Burr (R-N.C.), seeking an investigation into whether he violated federal securities law when he sold between $500,000 and $1.5 million in stocks based on information gleaned in confidential briefings about the COVID-19 coronavirus outbreak.
In a four-page complaint filed Friday with the Senate Ethics Committee Friday, Demand Progress accused Burr and his wife of unloading their equity position to avoid financial losses in the expected market downturn.
"The timing and circumstances, including a sharp decline in the stock market one week later, suggests that [Burr] had and made use of non-public information to avoid significant financial losses that he would have incurred had he held on to the stocks," Demand Progress policy director Daniel Schuman wrote.
As previously reported by Law&Crime, one week prior to his massive stock sell-off, Burr penned an op-ed for Fox News in which he and Sen. Lamar Alexander (R-Tenn.) delivered a optimistic evaluation of the federal government's response to the global pandemic, writing that "the United States is better prepared than ever before" for such a crisis.
"These facts provide grounds to believe that Senator Burr has used information provided to him in his official capacity as a Member of the United States Senate and as Chairman of the Senate Select Committee on Intelligence to obtain a personal pecuniary benefit," the complaint said. "In addition, it suggests that he sought to minimize public understanding of the Coronavirus threat while accruing a financial benefit to himself. If accurate, Senator Burr appears to have violated the Standards of Conduct for Members of the Senate by using his power for his personal benefit."
The complaint also accused Burr of violating the STOCK Act, a 2012 law prohibiting members of Congress and their staffs from trading on non-public information before urging the committee to open an investigation into the senator's conduct.
"Senator Burr apparently made use of information gained through his public position for personal benefit on a number of occasions," the complaint went on. "There may be additional instances that are not yet publicly reported. We urge the Senate Select Committee on Ethics to start a formal investigation into Senator Burr. We further urge that he step down from his position as Chairman of the Senate Select Committee on Intelligence for the duration of the investigation."
While Burr's suspicious financial transactions were the first to be publicly reported, several other members of Congress are also under scrutiny for trading stocks under questionable circumstances.
Sen. Kelly Loeffler (R-Ga.) and her husband, chairman of the New York Stock Exchange Jeffrey Sprecher also sold off lucrative positions ahead of the market downturn, as did Sens. Dianne Feinstein (D-Calif.) and Jim Inhofe (R-Okla.).
Each of these senators has attempted to explain themselves by saying there is nothing to see here.
In a statement released Friday, Burr said he relied "solely on public news reports" in making his investment decisions. He also said he asked the chairman of the Senate Ethics Committee to "open a complete review."
Read the full complaint below:
Ethics Complaint Burr 2020-03-20 by Law&Crime on Scribd
[image via YouTube screengrab]
Have a tip we should know? [email protected]