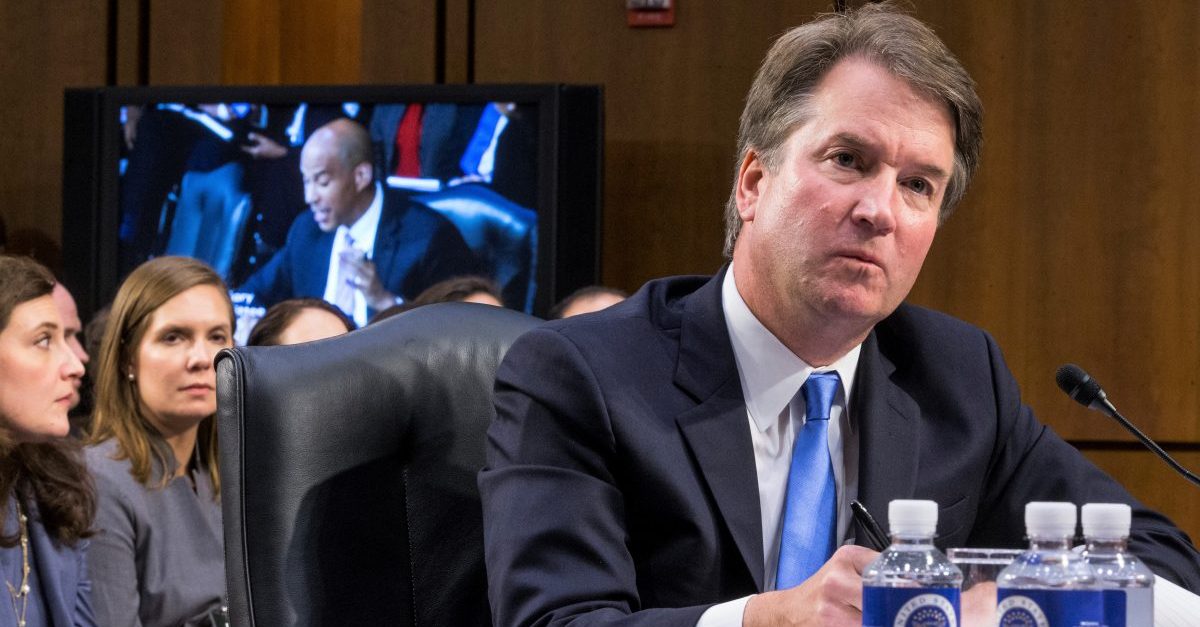 Many have been skeptical of the idea that the FBI would meaningfully be able to complete a thorough, follow-up investigation of allegations against Supreme Court nominee Brett Kavanaugh in a week's time. Still others have been skeptical that members of the Democratic Party would be satisfied after 100 such follow-up background investigations.
The days have come and gone, and U.S. senators have already gotten their hands on the report. Senate Judiciary chairman Chuck Grassley has already declared that there's "nothing in it that we didn't already know." He also said there was "no hint of misconduct" in the report.
Deborah Ramirez, the second woman to come forward and accuse Kavanaugh of wrongdoing, released a letter through her lawyers on Thursday. It was addressed to FBI Director Christopher Wray. They say that two FBI agents met with Ramirez on Sept. 30, 2018 in Colorado for two hours, "answering a host of detailed questions."
They claim Ramirez "offered credible and compelling information–as everyone in the room would acknowledge," and then handed the FBI a list of 20 witnesses "likely to have relevant information." She "suspected" that a "number of those individuals could corroborate her account of Kavanaugh's behavior."
Ramirez accused Kavanaugh of exposing himself at a dorm party when the two attended Yale.
"Fewer than four days later, however, the FBI apparently has concluded its investigation–without permitting its agents to investigate," they continued. "We are deeply disappointed by this failure. We can only conclude that the FBI–or those controlling its investigation–did not want to learn the truth behind Ms. Ramirez's allegations."
They said that the FBI was not "permitted to investigate" and missed out on "substantial corroborating evidence" in the form of testimony from Dr. Kenneth Appold and Dr. Richard Oh.
You can read the rest of the letter here.
Senate Democrats Dianne Feinstein (D-Calif.) and Chuck Schumer (D-N.Y.) said to reporters that the "most notable thing in the report is what's not in it," saying that the FBI did not interview Kavanaugh or Dr. Christine Blasey Ford.
In total, the FBI reportedly contacted 10 people and interviewed nine.
[Image via Zach Gibson/Getty Images]
Have a tip we should know? [email protected]