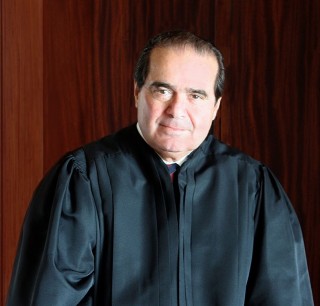 A fascinating New York Times report documented the 258 subsidized trips that late Justice Antonin Scalia took while he was on the Supreme Court from 2004 to 2015. The newspaper reports that Scalia went on at least 23 privately funded trips in 2014 alone to places like Hawaii, Ireland, and Switzerland. Many of the trips were part of sponsored events like moot courts or speeches. Interestingly, many justices partake in all expense paid trips with the purpose of helping inform the public about the function of the U.S. Supreme Court. However, the revelation certainly raises interesting questions about the propriety of these free trips.
"I am worried about the public perception of gratitude, even if there is no effect on your behavior," Stephen Gillers, a professor at the New York University School of Law told the Times. "And the greater the luxury, the greater the risk of public suspicion." Ethic rules prevent judges from accepting from anyone that has matters before the court.
In fact, when Justice Scalia died earlier this month, he was a guest at a hunting lodge near Marfa, Texas. Most legal experts say they don't see anything wrong with Scalia accepting a free room.
One group, Fix the Court, however, believes the Justice should have been required to disclose more of these outside events. "Supreme Court justices should advise the public of their appearances outside of the court and allow media cover for most of them," the group says.
As for disclosure, the group says "Supreme Court justices should submit consistent, detailed finance disclosure reports each year and publish them online like other top government officials."
[h/t The New York Times]
[image via U.S. Supreme Court Collection]
Have a tip we should know? [email protected]
Rachel Stockman - President / On Air Host