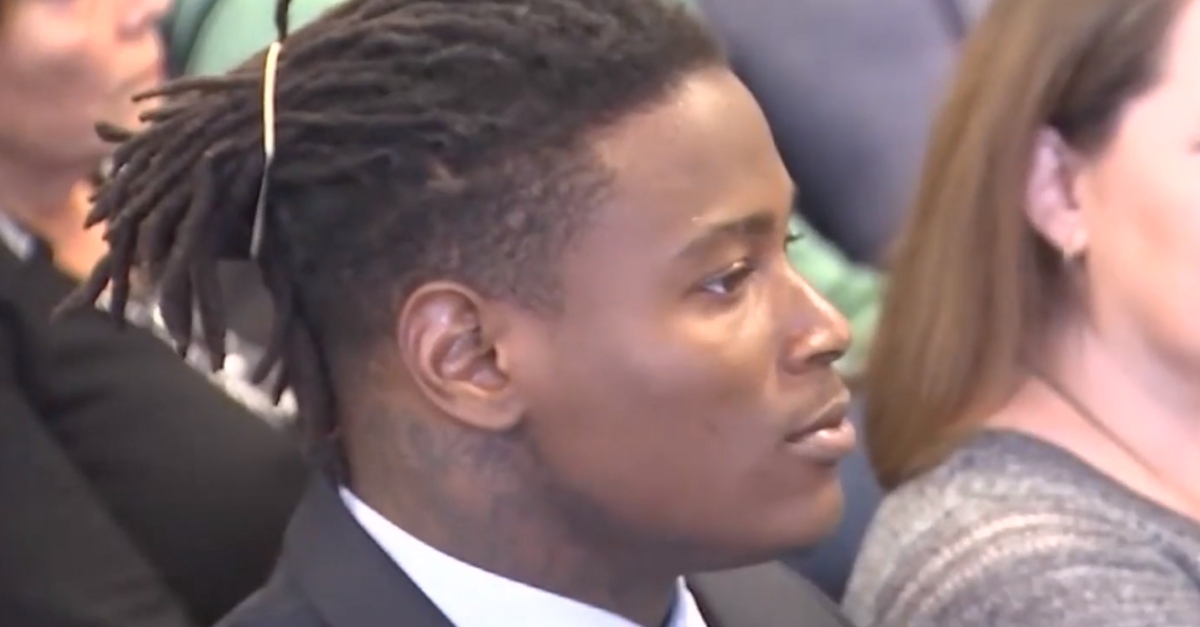 Linebacker Reuben Foster was released from the San Francisco 49ers on Sunday after his arrest for domestic violence.
The San Francisco 49ers are releasing Reuben Foster.

— San Francisco 49ers (@49ers) November 25, 2018
According to the arrest affidavit from Tampa police, Foster and a 28-year-old woman got into an argument. The alleged victim told cops that he slapped a phone out of her hand, pushed her, and slapped her in the face. Police noted that she had a 1-inch scratch on her left collarbone. She said she wanted to prosecute, and officers arrested Foster. They booked him into Hillsborough County jail on one count of first-degree misdemeanor domestic violence.
Cops said the two were a couple on-and-off for three years, and had previously lived together.
It's unclear if Foster has an attorney in the matter.
For the Niners, their split with the defendant marks the end of a disintegrating relationship. Recruiters in high school and college knew him as a top–perhaps the top–linebacker among his peers, but  he failed a drug test at the 2017 NFL Combine, and allegedly got into an argument with a hospital worker. Nonetheless, the incidents didn't dull his lustre all that much. The 49er picked him 31st overall in the draft, and he performed well despite injuries.
The playing wasn't the problem, however. His alleged off-behavior was the issue. He was arrested last January for marijuana possession, and again in February for alleged domestic violence and weapons charges. He ended up pleading no contest to a single weapons possession charge.
[Screengrab via Click2Houston]
Have a tip we should know? [email protected]