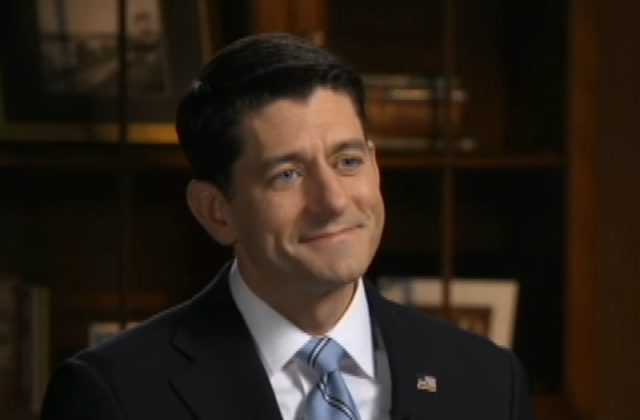 House Majority Leader Paul Ryan has signaled that President Donald Trump would not face undue scrutiny from Republican members Congress if he were to fire recently embattled Attorney General Jeff Sessions.
During a question-and-answer period following today's Republican House leadership press conference, Ryan was asked whether it would concern him if President Trump fired Sessions and then replaced him via recess appointment in order to frustrate the special counsel investigation into Russia. Ryan replied:
"Look, the president gets to decide what his personnel is, you all know that. He's the executive branch, we're the legislative branch, he determines who gets hired and fired in the executive branch, that's his prerogative."
Pressed further as to whether such a move–firing Sessions due to his self-declared recusal on all things involving Russia–would open up the president to charges of obstruction of justice, Ryan dug in his heels, essentially repeating himself. He said:
"It's up to the president to decide what his personnel decision is and any possible fallout that comes from that."
Speculation regarding Sessions' fate within the Trump administration sprang from the ether of Twitter.com over the weekend as the president openly questioned why his own attorney general was not looking into multiple unspecified crimes allegedly committed by Hillary Clinton and former FBI director James Comey.
That speculation was ramped up considerably on Monday when Trump again tweeted in reference to Sessions' apparent lack of interest in subjecting Clinton to legal scrutiny–this time over her own ties to Russia.
So why aren't the Committees and investigators, and of course our beleaguered A.G., looking into Crooked Hillarys crimes & Russia relations?

— Donald J. Trump (@realDonaldTrump) July 24, 2017
In that tweet–directed at one of his longest-standing political allies–Trump used the word "beleaguered" to describe the controversial attorney general. Many questioned the president's choice of phrasing and considered whether Sessions may be next on the intemperate president's chopping block.
As it stands, more or less saying that Sessions has become overwhelmed with difficulties in the execution of his job may just be a fait accompli.
[image via screengrab/CBS]
Follow Colin Kalmbacher on Twitter: @colinkalmbacher
Have a tip we should know? [email protected]