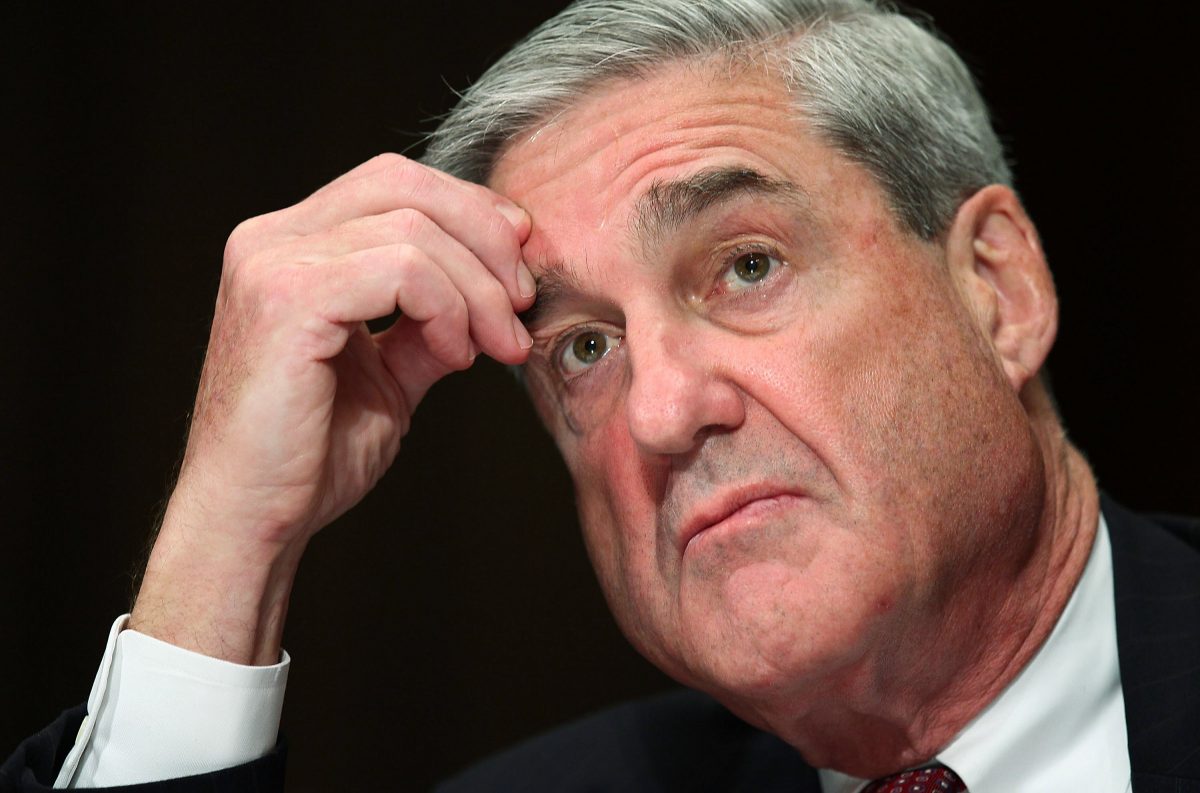 Tensions flared and severe allegations were leveled against government attorneys working on special counsel Robert Mueller's case against Concord Management and Consulting LLC during a status hearing on May 16.
Concord Management was accused of various crimes in Mueller's February 16 indictment of 13 Russian nationals and entities said to have been part of a Russian troll farm known as the Internet Research Agency. Essentially, the LLC is said to have acted as a vital component of Russian trolling efforts directed against the United States during the 2016 presidential election.
During that heated hearing, defense counsel Eric Dubelier accused Mueller's lieutenant on the case, Jeannie Rhee, of lying to the court about the circumstances surrounding the end of a phone call broadly aimed at dealing with discovery issues.
In open court, Rhee said [emphasis added]:
The reason why that Friday call ended so quickly without the opportunity for the government to raise the issue of the protective order is that Mr. Dubelier then brought up an issue about the OFAC submissions that had been made by Reed Smith, asked for positions when the government said that it was not in a position to respond to the questions that Mr. Smith — or that Mr. Dubelier was positing on behalf of Reed Smith. Defense counsel hung up the phone and ended the call within nine minutes, notwithstanding the fact that it had been scheduled for an hour.
To which Dubelier replied, "I don't want to start a long slog like this with the Court thinking that I hung up the phone on the prosecturos, and any suggestion in that regard is absolutely false. It is demonstratively false."
In fact, Dubelier was so taken aback by Rhee's statement that he, quite literally, resented the implication. Dubelier continued, noting:
What I said to them, what we both said at the end of the call was, Do you have anything else? No. Do you guys have anything else. No. Okay, Good-bye. That's different from hanging up the phone on somebody, and I resent the implication that the special prosecutor has made to the Court that I would hang up the phone on somebody. I didn't do it. It didn't happen. She knows it, and the two guys sitting at the table know it…
Dubelier wasn't quite finished with his attempts to point out the government's alleged missteps and misstatements. Dubelier launched into the following defense of his clients.
"[Y]our Honor, I think what's important here is, Ms. Rhee gets up, and she is talking about all kinds of stuff that has nothing to do with my client. We're not accused of doing any of the things that she said — that she just went through a litany on. We're supposedly paid for it, but all of this, accounts that belong to the defendants — and she throws around the word "defendants." One of the things we have to be very precise about in this case, when we talk before the Court, is exactly who the special counsel is talking about. Yes, we're charged with a conspiracy. I understand that."
At this point, Judge Dabney L. Friedrich interjected, asking "And defendants are associated with your client, the company; correct?" Dubelier responded:
No, that's not correct. The individual defendants? No. It's not even alleged that they are. They're alleged to be associated with something called an "organization," which is a made-up thing by the special counsel. They just made it up, and they called it an "organization." We're not even alleged to be a part of the organization. We're alleged to have funded it. But those people don't work for us. It's not alleged that they work for us.
The government had a hard time on the specific issue of discovery, too.
Rhee said, introducing the issue, "One of the things that we have teed up is the need to begin discovery. We have a large volume of discovery. We alerted defense counsel that the items covered by [federal discovery rules] are in the volume of approximately 1.5 to 2 terabytes of data, covering hundreds of facilities that comprise the defendant's operational accounts…"
Dubelier had at least two issues with this statement. First, he noted, the word "facilities" was being used by Mueller's team in a way that he claims doesn't really comport with common understanding and usage.
Dubelier noted, "We had a very brief call on Friday, initiated by the government, and they told me they were going to give us 2 terabytes' worth of what they said was social media information taken from — Ms. Rhee used the same language in the call — facilities. When I asked, What does that mean? Is that like a social media account? She indicated to me that that was correct."
The second issue Dubelier highlighted regarding those alleged terabytes of data was that Mueller's team allegedly doesn't even know what's in them. Circling back to the end of that infamous phone call once more, Dubelier explained:
I said, what language is [the data] in? She said, Primarily Russian. I said, Have you translated it? She said, No. I said, How do you know what's in it? And then they didn't want to talk anymore.
[image via Alex Wong/Getty Images]
Follow Colin Kalmbacher on Twitter: @colinkalmbacher
Have a tip we should know? [email protected]