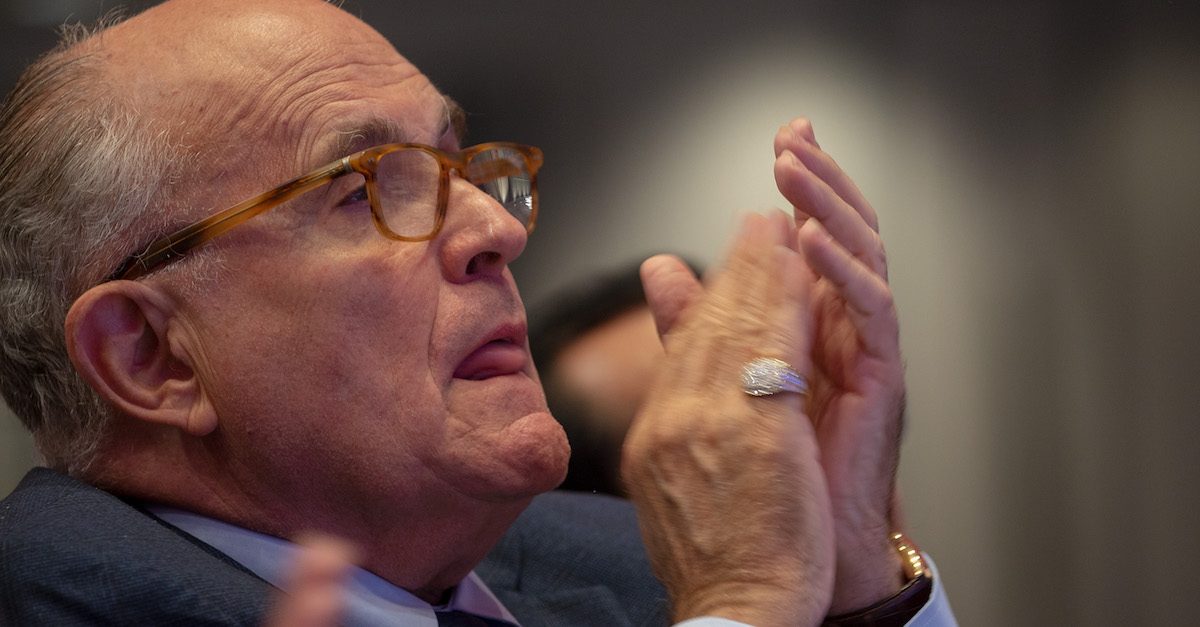 After days of silence on the issue, Rudy Giuliani and his client President Donald Trump have both complained about Michael Cohen on Twitter. For Trump, the terminology was a little bit more of the same. For Giuliani, we may have a privilege claim sighting at last.
"If Cohen is telling the truth why are he and Lanny Davis misrepresenting the language from President Trump 'Do not pay by cash…CHECK,'" Giuliani tweeted. "And why are they leaking falsely privileged and confidential information. So much for ethics!"
When Giuliani mentions the cash-check controversy he is referring to the disputed transcript of a secretly recorded conversation between Michael Cohen and Trump. The controversy boils down to whether or not Trump said Cohen should make a payment in cash.
Note that Giuliani also asks why Cohen and his lawyer Lanny Davis are leaking privileged and confidential information.
Over the past couple of days, there have been some questions raised about why Giuliani hadn't been challenging the release of this recording between Trump and his then-lawyer Cohen on grounds that it is covered by attorney-client privilege.
It's one thing for Giuliani to say that, but to actually challenge that, as Law&Crime reported, he'd be exposing himself to some risk. Trump and Giuliani would have to raise most legal objections to evidence in public. If they were to be shut down, it would embarrassing. Worse yet, if they disputed evidence that is covered by the "crime-fraud exception," it would be damning.
President Trump, as mentioned, also decided to chime in on the Cohen tape.
"What kind of a lawyer would tape a client? So sad! Is this a first, never heard of it before? Why was the tape so abruptly terminated (cut) while I was presumably saying positive things?" Trump asked. "I hear there are other clients and many reporters that are taped – can this be so? Too bad!"
Giuliani has said the the recording shows Trump did nothing wrong.
"Nothing in that conversation suggests that [Trump] had any knowledge of it in advance," Giuliani has said. "In the big scheme of things, it's powerful exculpatory evidence."
The government now has 12 Cohen-related audio files in its hands.
[Image via Tasos Katopodis/Getty Images]
Have a tip we should know? [email protected]